(Celebrating our 26th anniversary linking buyers and sellers)
ID # 75407 CURRENT CATEGORY - VINTAGE
ALTEC LANSING PASSIVE EQUALIZER-MODEL 9061A
[PRICED PER UNIT - 0 AVAILABLE AT TIME OF LISTING]
Listing last update on April 19, 2016 - Viewed 105 times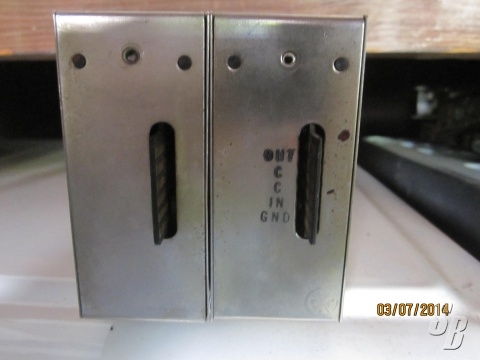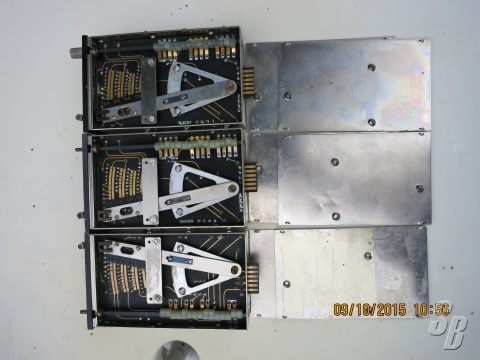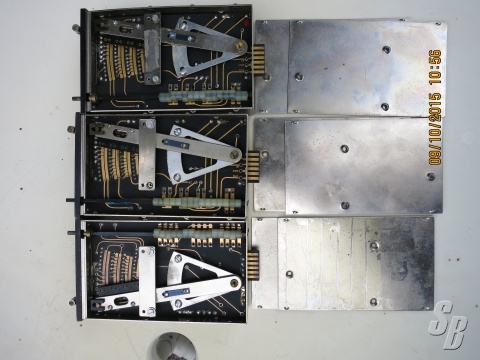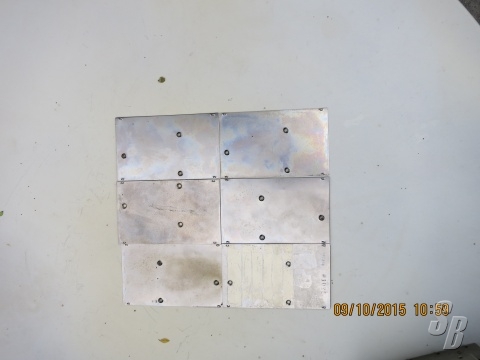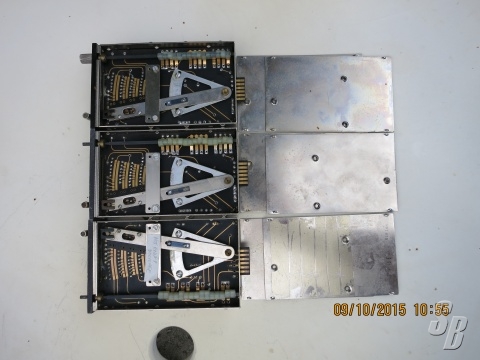 /
Click on thumbnail to enlarge
ALTEC LANSING PASSIVE EQUALIZER-MODEL 9061A
[PRICED PER UNIT - 0 AVAILABLE AT TIME OF LISTING]



A PAIR (2 PIECES) OF ALTEC LANSING PASSIVE EQUALIZERS MODEL 9061A

ONE OF THE FINEST PASSIVE EQUALIZERS EVER MADE, THE ALTEC 9061A. NEARLY IDENTICAL TO THE LANGEVIN 251A WHICH FEATURES HIGH AND LOW FREQUENCY BANDS WITH SELECTABLE FREQUENCIES. THE 9051A USES 2 GEAR SHIFTE109 TYPE BOOST/ CUT CONTROLS AND 2 ROTARY FREQUENCY SELECTOR KNOBS. AVAILABLE FREQUENCIES ARE 4OHZ AND 100HZ FOR THE LOW BAND AND 3,5,1 AND 15KHZ IN THE HIGH BAND. THE 15KHZ IS UNLIKE ANY YOU'VE HEARD, WITH A SWEET AIRINESS THAT IS UNLIKE ANY EQUALIZER YOU'VE EVER HEARD.
NOTHING OPENS UP THE TOP END IN A MIX LIKE THESE, NOTHING!!! TAKE A LISTEN.

HTTP://WWW.YOUTUBE.COM/WATCH?V=S7VBZLCIHYM

THESE ARE TESTED AND IN EXCELLENT WORKING CONDITION ALL BEEN CHECKED BY AN AUDIO TECH WITH AN AUDIO PRECISION.

COMMENTS: APRIL 19, 2016: THE LAST PAIR I HAD WERE JUST SOLD. I JUST GOT BACK INTO TOWN FROM CHICAGO AND WILL GET MY OLD LISTING OFF YOUR SITE. I DO HAVE THREE UNTESTED UNITS THAT I WOULD BE WILLING TO TAKE AN OFFER FOR. IF YOU FIND THIS OF INTEREST PLEASE LET ME KNOW. I AN SENDING YOU PICTURES OF WHAT I HAVE LEFT. I WILL GET AROUND TO GOING THROUGH THESE THREE AND TESTING THEN AND GETTING THEN UP FOR SALE AS SOON AS I HAVE THE SOME TIME... BEEN VERY BUSY!!!
| | |
| --- | --- |
| ID#: | 75407 |
| Listing Type: | Standard |
| Model: | 9061A |
| Manufacturer: | ALTEC |
| Condition: | GOOD (7-8) |
| Shipping Info: | 0.00 lbs., |
| Seller's Location: | CA, USA |
| Updated: | April 19, 2016 |
| M.S.R.P.: | $0.00 |
| Asking Price: | SOLD |
To purchase or list using the services of SoundBroker.com, you must be a member of SoundBroker.com and agree to our terms and conditions. If you are a VIP-Loyalty Club Member and feel a listing is priced too high, please contact us to make a fair counteroffer (unfortunately, due to the nature of the economy, SoundBroker.com does not accept low offers from our Gold Members). Click here for details on becoming a VIP-Loyalty Club Member.

All listings on SoundBroker.com are subject to change &/or cancellation without notice. All items listed are pre-owned and priced per unit unless noted in the description. SoundBroker.com reserves the right to accept or decline any listing or purchase.
---