(Celebrating our 23rd anniversary linking buyers and sellers)
ID # 87971 CURRENT CATEGORY - VIDEO
COMPLETE 4 CAMERA BROADCAST READY VIDEO CAMERA SYSTEM
[PRICE SHOWN FOR THE ENTIRE CONTENT OF THIS LISTING]
Listing last update on November 26, 2016 - Viewed 849 times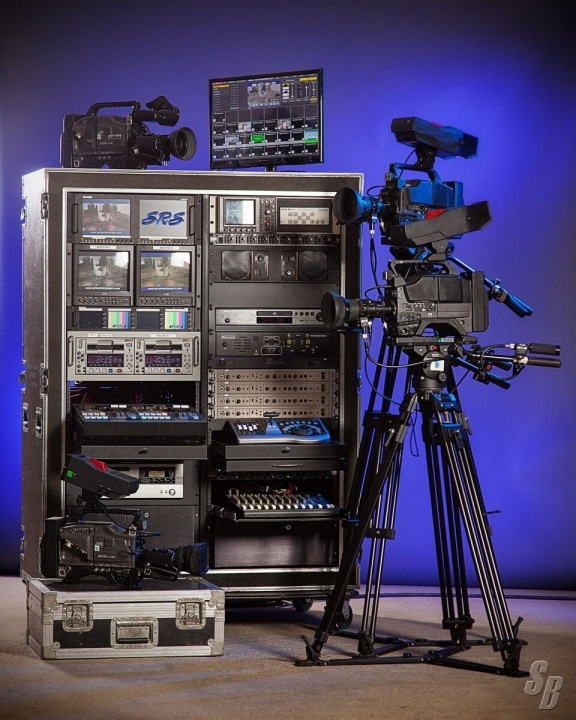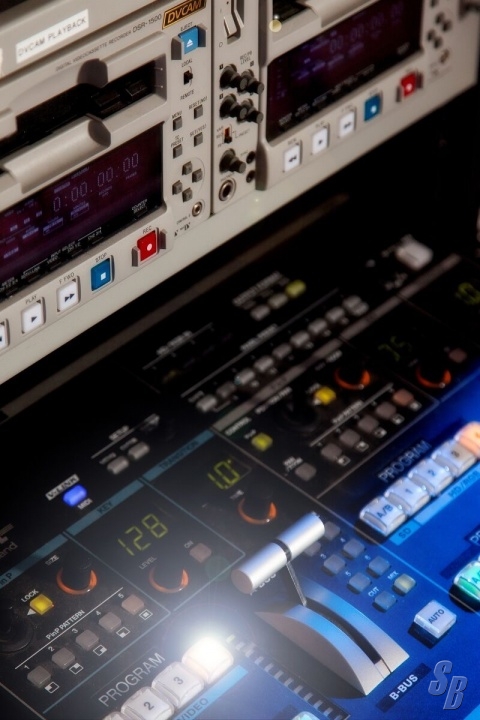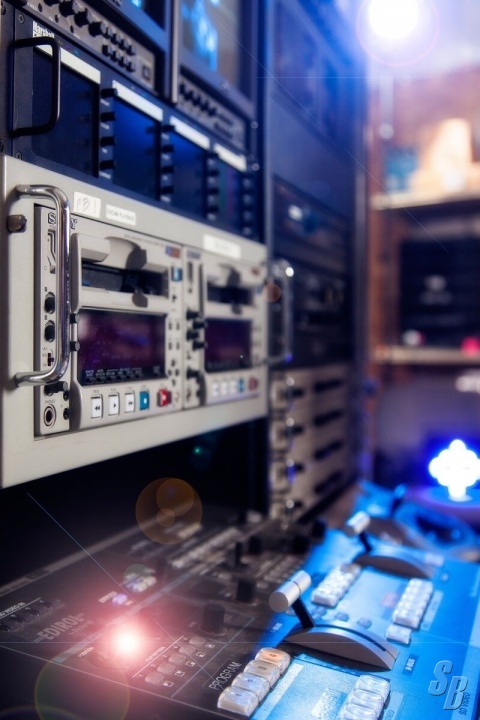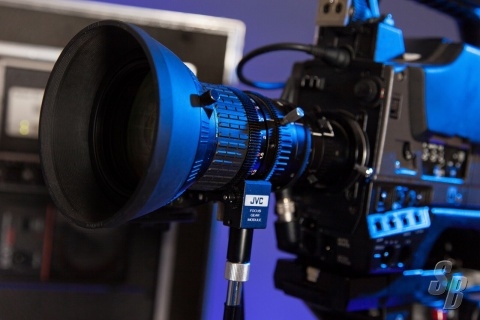 /
Click on thumbnail to enlarge
COMPLETE 4 CAMERA BROADCAST READY VIDEO CAMERA SYSTEM
[PRICE SHOWN FOR THE ENTIRE CONTENT OF THIS LISTING]



COMPLETE 4 CAMERA BROADCAST READY VIDEO CAMERA SYSTEM

4-JVC KYD-29 DIGITAL 2/3" 3-CHIP BROADCAST CAMERAS
- FUJINON 18X1 LENSES
- JVC P400U STUDIO VIEWFINDER
- JVC VF-P115U/PF-115UB/PF-116 FIELD VIEWFINDER
- MANFORTTO PROFESSIONAL TRIPODS WITH 510 HEADS IN TRAVEL BAGS
- JVC HZ-FM13U FOCUS MANUAL UNIT (FITS ON TRIPOD ARM)
- JVC HZ-ZS13BU SERVO UNIT (FITS ON TRIPOD ARM)
- 2X 50 METER MULTI-CORE CABLES W/ INTERCOM
- 2X 100 METER MULTI-CORE CABLES W/ INTERCOM
1- COMPLETE VIDEO BROADCAST RACK
1- MARSHALL VR-82DP DUAL LCD MONITOR
2- JVC 2-CHANNEL VIDEO MONITORS
1- MARSHALL V-R44P QUAD LCD MONITOR
2- SONY DSR-1500 DVCAM RECORDERS
1- EDIROL/ROLAND V-440HD MULTI-FORMAT VIDEO SWITCHER
1- EDIROL/ROLAND PR-80 HARD DRIVE PLAYBACK W/ SPARE DRIVE
1- TECHTRONICS WAVEFORM VECTORSCOPE
4- JVC RM-P200 CCU REMOTE CAMERA CONTROL UNITS
1- SCAN DO PRO SCAN CONVERTER
1- DENON DVD PLAYER
1- RANE SM82 AUDIO MIXER
2- FOSTEX 6301B POWERED AUDIO MONITORS
1- DBX 166L COMPRESSOR/LIMITER/GATE
1- MACKIE 1402-VLZ AUDIO CONSOLE FOR RECORD MIXING
1- PRODUCTION INTERCOM MS-200 2-CHANNEL MASTER STATION W/ HEADSET
4- CLEARCOM 501 BELTPACK W/ SINGLE MUFF HEADSET
1- MAGENTA MULTIVIEW T4 CAT5 TRANSMITTER (SENDS TO PROJECTORS)
2- MAGENTA MULTIVIEW AK1000 CAT5 RECEIVERS (RECEIVERS FOR PROJECTORS)
2- TEC COUPLER 26 TO EXTEND CAMERA CABLES

WWW.SOUNDBROKER.COM CELEBRATING OUR 20TH ANNIVERSARY LINKING BUYERS AND SELLERS TOGETHER SINCE 1997 FOR NEW AND USED PROFESSIONAL AUDIO, LIGHTING, STAGING, PROJECTORS, AND VIDEO EQUIPMENT.
| | |
| --- | --- |
| ID#: | 87971 |
| Listing Type: | Standard |
| Model: | FLYPACK |
| Manufacturer: | FUJINON, JVC |
| Condition: | SUPERB (8-9) |
| Shipping Info: | 0.00 lbs., |
| Seller's Location: | WV, USA |
| Updated: | November 26, 2016 |
| M.S.R.P.: | $0.00 |
| Asking Price: | SOLD |
To purchase or list using the services of SoundBroker.com, you must be a member of SoundBroker.com and agree to our terms and conditions. If you are a VIP-Loyalty Club Member and feel a listing is priced too high, please contact us to make a fair counteroffer (unfortunately, due to the nature of the economy, SoundBroker.com does not accept low offers from our Gold Members). Click here for details on becoming a VIP-Loyalty Club Member.

All listings on SoundBroker.com are subject to change &/or cancellation without notice. All items listed are pre-owned and priced per unit unless noted in the description. SoundBroker.com reserves the right to accept or decline any listing or purchase.
---