(Celebrating our 23rd anniversary linking buyers and sellers)
STAGELINE SL320 MOBILE STAGE SYSTEM
[PRICED PER UNIT - 1 AVAILABLE AT TIME OF LISTING]
Listing last update on July 03, 2016 - Viewed 1438 times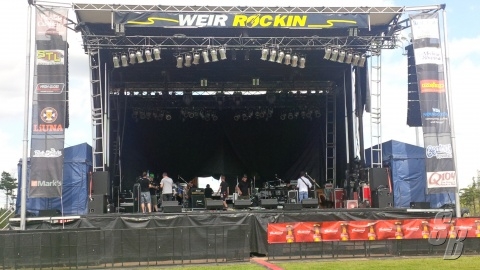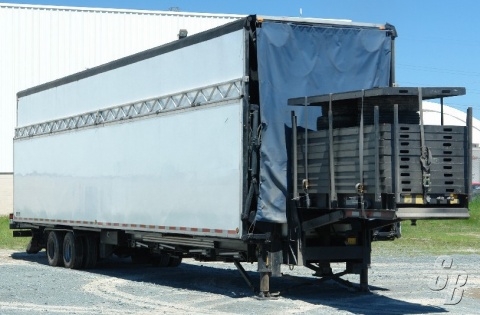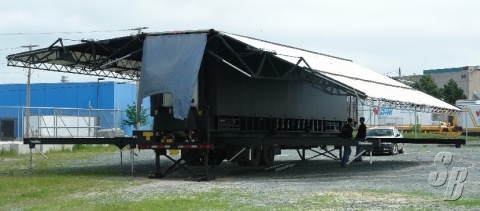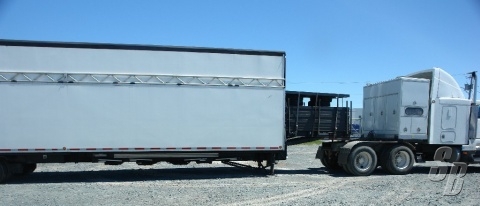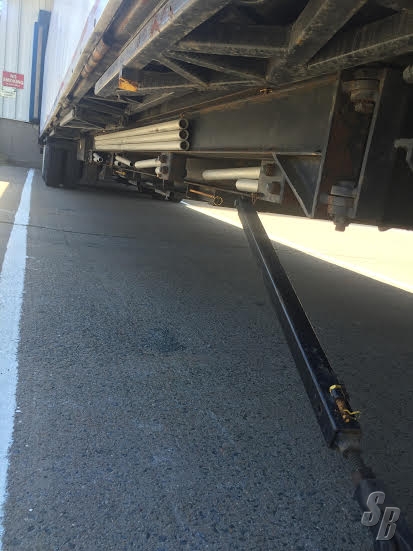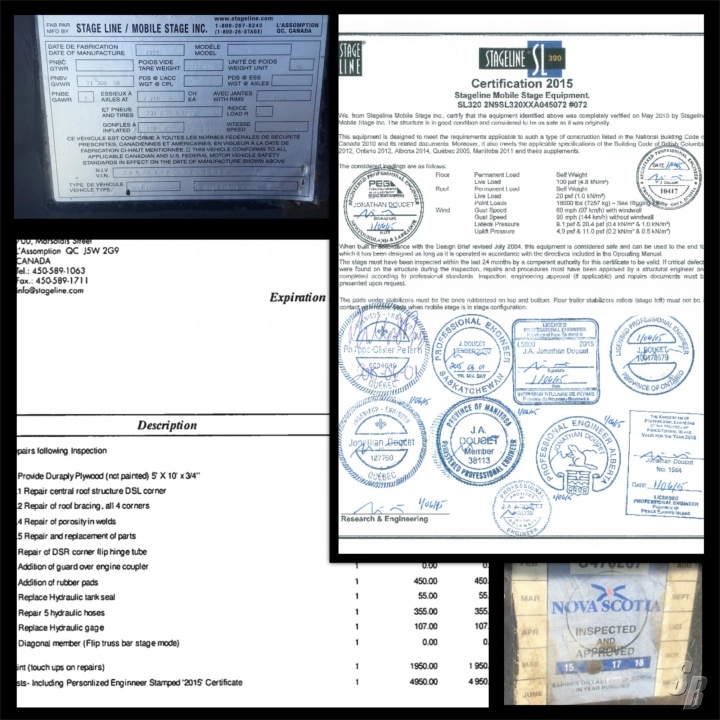 /
Click on thumbnail to enlarge
STAGELINE SL320 MOBILE STAGE SYSTEM
[PRICED PER UNIT - 1 AVAILABLE AT TIME OF LISTING]



STAGELINE SL320 MOBILE STAGE SYSTEM (YOM:1999) (SN:2N9SL32OXXA045072 #072)

THERE HAVE BEEN A FEW MODIFICATIONS OVER THE YEARS. THE FIRST WAS EXTRA I-BEAMS WERE INSTALLED TO ALLOW US TO HANG DIFFERENT TYPES OF PA'S. THE FLOOR WAS ALSO REINFORCED TO ALLOW MORE WEIGHT TO BE HUNG OFF THE FRONT POSTS. THE FINAL MODIFICATION WAS MADE TO INCREASE THE SIDE PLATFORM, TO A 16' X 20' AREA.

THE STAGE WAS SENT TO STAGELINE FOR THE MAINTENANCE WHICH WAS COMPLETED IN MAY OF 2015. SEE PHOTO FOR ENGINEERED STAMPS WHICH CERTIFY THAT THE STAGE WAS COMPLETELY VERIFIED TO BE IN GOOD CONDITION AND CONSIDERED TO BE AS SAFE AS IT WAS ORIGINALLY.

LIST OF ACCESSORIES, SCRIMS AND SKIRTING

SELLER'S COMMENTS: WE INVESTED A FAIR BIT IN CUSTOM OPTIONS OVER THE YEARS THAT MAKE IT MORE VERSATILE (AND VALUABLE). IT HAS BEEN STORED INSIDE EVERY YEAR EXCEPT THIS YEAR SINCE WE PURCHASED IT. IT'S IN REMARKABLE CONDITION. INSPECTED MAY 2015. IT IS CURRENTLY REGISTERED AND IS ROAD WORTHY


COMMENTS FROM STAGELINE: FOLLOWING YOUR REQUEST ABOUT THE CURRENT VALUE OF THE STAGELINE SL 320. EVEN IF THE UNIT IS ABOUT 14 TO 15 YEARS OLD, OUR RECORDS INDICATE THAT OVER THE PAST YEARS, MAINTENANCE PROCEDURES HAVE BEEN FOLLOWED CORRECTLY AND CONSEQUENTLY, THE UNIT IS IN GOOD WORKING ORDER. IN ADDITION, THERE HAS NOT BEEN SIGNIFICANT IMPROVEMENTS ON THE MODEL WHICH EQUIPPED AS YOURS WOULD SELL BRAND NEW FOR ABOUT $435.000 DEPENDING ON OPTIONS.

MFG SPECS WEB PAGE LINK

THE LARGEST STAGE IN THE SL SERIES. INSTALL A 40' X 40' (12 M X 12 M) STAGE AREA WITH SUPERIOR CLEARANCE. AMONG ITS MANY ADVANTAGES ARE UNMATCHED WIND RESISTANCE AND A FULL LINE-ARRAY CAPABILITY. EFFICIENT AND TOUGH, IT HAS PROVED ITSELF IN THOUSANDS OF EVENTS TO PRODUCTION PROFESSIONALS FACING TIME AND LOGISTIC CONSTRAINTS.
| | |
| --- | --- |
| ID#: | 87937 |
| Listing Type: | Standard |
| Model: | SL320 |
| Manufacturer: | STAGELINE |
| Condition: | SUPERB (8-9) |
| Shipping Info: | 0.00 lbs., |
| Seller's Location: | NS, Canada |
| Updated: | July 03, 2016 |
| M.S.R.P.: | $435,000.00 |
| Asking Price: | SOLD |
To purchase or list using the services of SoundBroker.com, you must be a member of SoundBroker.com and agree to our terms and conditions. If you are a VIP-Loyalty Club Member and feel a listing is priced too high, please contact us to make a fair counteroffer (unfortunately, due to the nature of the economy, SoundBroker.com does not accept low offers from our Gold Members). Click here for details on becoming a VIP-Loyalty Club Member.

All listings on SoundBroker.com are subject to change &/or cancellation without notice. All items listed are pre-owned and priced per unit unless noted in the description. SoundBroker.com reserves the right to accept or decline any listing or purchase.
---