MOBILE STAGE 20X19
GENERIC, GLOBAL CUSTOM FACTORY BUILT TO OUR SPECS (YOM: 2019) (S#: TBD) BRAND NEW FEATURES: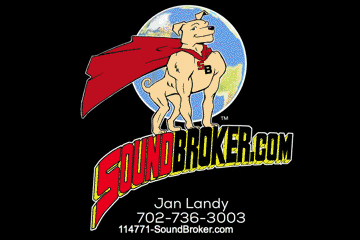 MOBILE STAGE TRAILER PERFECT FOR CORPORATE EVENTS, PARKING LOT GRAND OPENINGS, BIKE NIGHTS AND FESTIVALS.
DESCRIPTION:
HAS 19' POWER AWNING AND ALL FLOORS AND EXTENSIONS HAVE NON SLIP KEVLAR COATING.
TRAILER HAS A GVW OF 14,000 POUNDS AND 10,500 PAYLOAD CAPACITY.
MULTIPLE STAGE SIZES FROM 16X15 TO 20X19 CAN BE CONFIGURED WITH THE INCLUDED EXTENSIONS.
REMOVABLE DRUM RISER IS 8X8.
THE TRAILER HAS AN 8 FOOT HIGH INTERIOR CEILING AND 7 FOOT HIGH RAMP AND STAGE DOOR.
THE 7X16 STAGE DOOR IS RAISED AND LOWERED BY AN ELECTRIC WINCH.
THE TRAILER HAS LEVELING JACKS ON FOUR CORNERS.
INCLUDES A GLOBAL TRUSS GOAL POST TRUSS SYSTEM FOR FRONT LIGHTING.
TRAILER HAS BUILT IN WORK BENCH IN V NOSE, TWO ROOF VENTS AND TWO INTERIOR LIGHTS.
ALL EXTERIOR LIGHTING IS LED.
EXTRAS:
2) SPARE WHEELS AND TIRES.
2) 2X7 STAGE EXTENSIONS
2) 2X4 STAGE EXTENSIONS
4) 2X8 STAGE EXTENSIONS
2) GLOBAL TRUSS BASE PLATES
1) ALL PINS AND CLIPS FOR TRUSS
2) GLOBAL TRUSS 6 WAY CORNERS
4) GLOBAL TRUSS 10 FOOT BOX TRUSS
MODIFICATIONS:
BUILT-IN WORKBENCH.
COMMENTS:
WE WILL BUILD THIS FOR YOU FOR FESTIVALS, BIKE NIGHTS AND GRAND OPENINGS. THE ONE PICTURED SOLD ON 05/03/2019. CALL OR EMAIL SOUNDBROKER FOR DETAILS AND ORDERING INSTRUCTIONS
WWW.SOUNDBROKER.COM LINKING BUYERS AND SELLERS TOGETHER SINCE 1997 FOR NEW AND USED PROFESSIONAL AUDIO, LIGHTING, STAGING, PROJECTORS, AND VIDEO EQUIPMENT.