ASTRA MOBILE STAGE ( 20 X 16 )
ASTRA MOBILE STAGE - YOU SAW IT HERE ON SOUNDBROKER.COM
ASTRA MOBILE STAGE - FOR THOSE WHO JUST NEED AN AFFORDABLE SMALL MOBILE STAGE.
DO YOU NEED A QUICK TO SET UP, EXCELLENT SMALL SIZE, EASY TO MOVE ASTRA MOBILE STAGE?
ABOUT THE ASTRA MOBILE STAGE:
MODEL: LP2016
SIZE: 20X16
INCLUDES:
ASTRA LP-2016 MOBILE STAGE
STAIRS FOR LP-2016 STAGE
70% BLOWTHROUGH BACKDROP FOR LP2016
LIGHT HANGER BARS
SET UP TIME: 45 MINUTES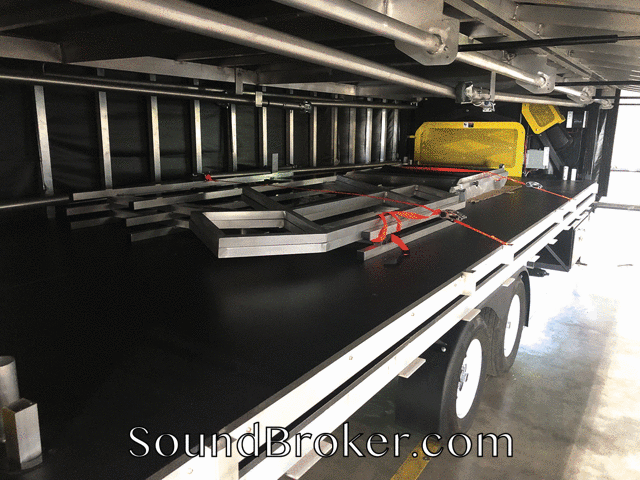 YOU CAN ORDER THROUGH SOUNDBROKER.COM
IF A MEMBER HERE, PLEASE LOG INTO YOUR ACCOUNT AND INQUIRE ABOUT LISTING
OR CALL SOUNDBROKER.COM DIRECT AT 702-736-3003 WITH ANY QUESTIONS YOU MAY HAVE.
ASTRA STAGE - AS SEEN ON SOUNDBROKER.COM
WWW.SOUNDBROKER.COM LINKING BUYERS AND SELLERS TOGETHER SINCE 1997 FOR NEW AND USED PROFESSIONAL AUDIO, LIGHTING, STAGING, PROJECTORS, AND VIDEO EQUIPMENT.