(Celebrating our 26th anniversary linking buyers and sellers)
Welcome to SoundBroker.com's Direct 2 Seller store. Items listed here can be bought and sold directly between buyers and sellers without SoundBroker.com's involvement thus eliminating our fees and saving you money. URGENT NOTICE: Buying using this service you take all risks related to buying or selling these items. In order to limit your risk, for a 10% fee (Fee Schedule), you can opt into SoundBroker.com's Secure Transaction Service whereas you pay SoundBroker.com for the item and we'll hold onto the money for the seller until the transaction is complete or click on the link below to return to SoundBroker.com and purchase the item using our normal methods.
Fee Schedule
•
Disclaimer
ID # 153931 DIRECT TO SELLER CURRENT CATEGORY - SPEAKERS
For Sale: 5 CORE WALL SPEAKER 10W RMS/ 100W PMPO/ PREMIUM SOUND
[PRICED PER UNIT - 10 AVAILABLE AT TIME OF LISTING]
Listing last update on August 31, 2023 - Viewed 46 times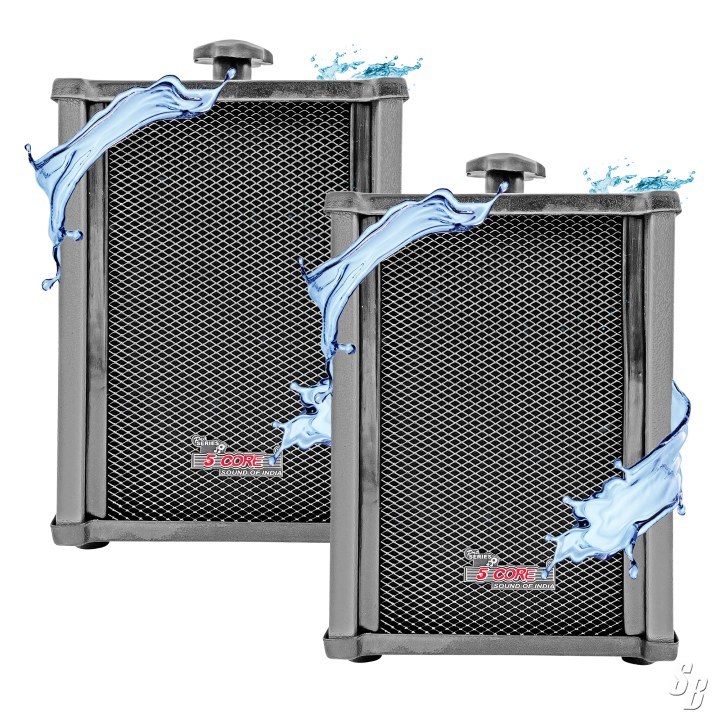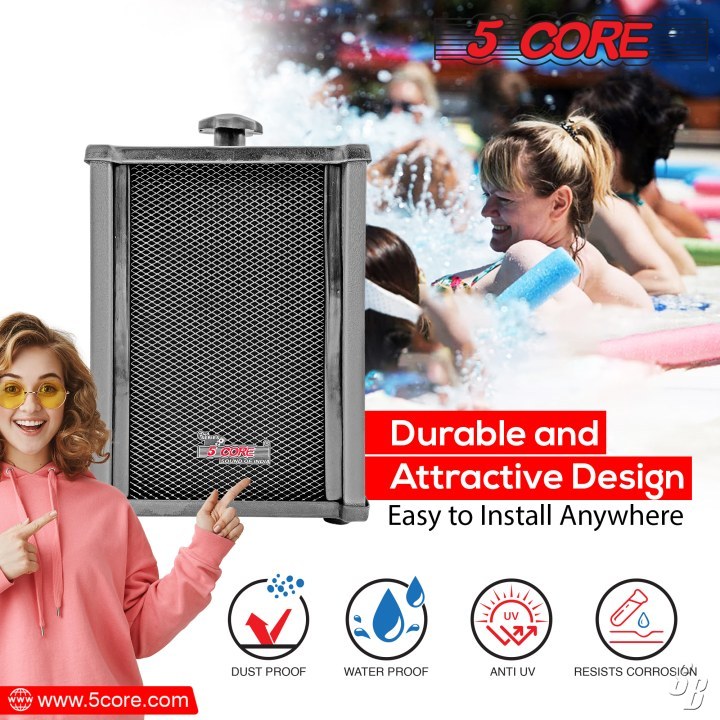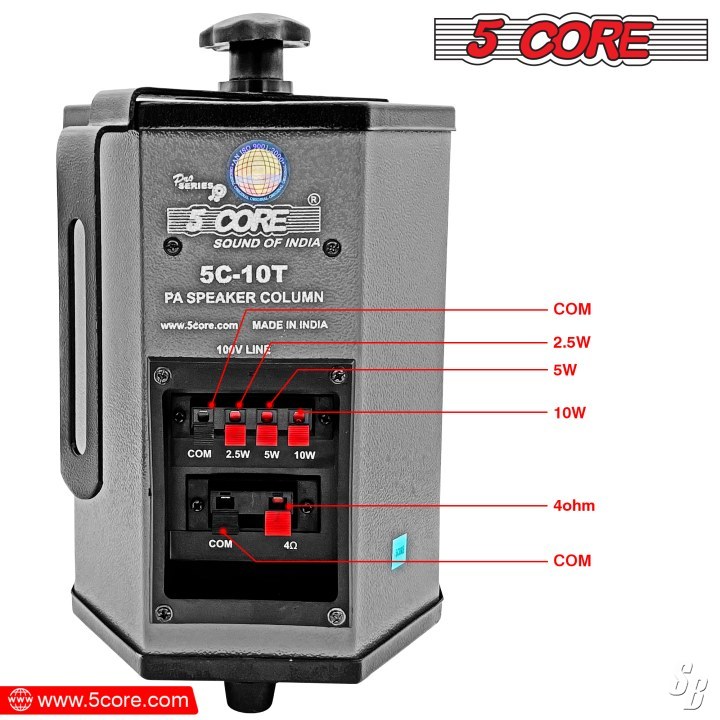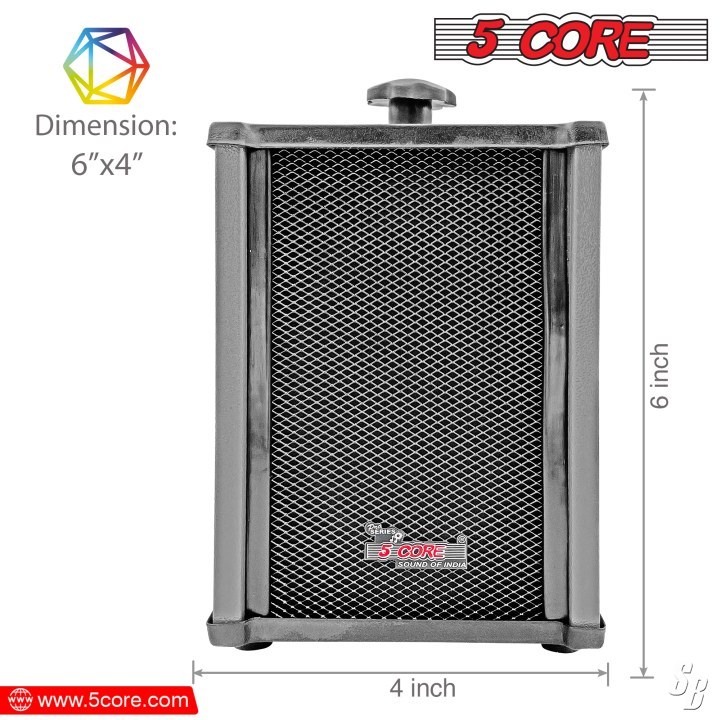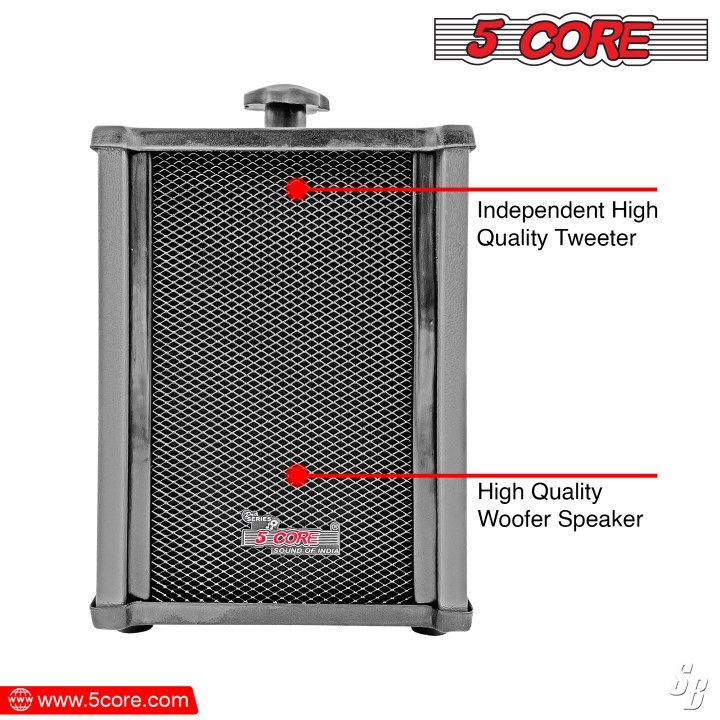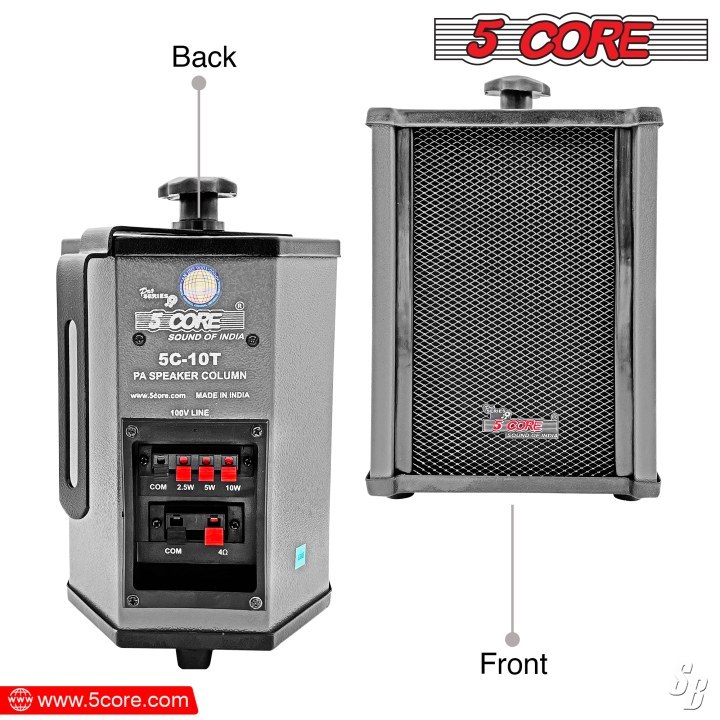 /
Click on thumbnail to enlarge
5 CORE WALL SPEAKER 10W RMS/ 100W PMPO/ PREMIUM SOUND
5 CORE 10T G 2PCS (YoM: 2023) (S#: "TBD") D2S/B NEW W/ WARRANTY Features:
Designed to live indoors & outdoors: These speakers are versatile and designed for both indoor and outdoor use. They can be placed or mounted in any open space, such as on a bookshelf, under your patio, in the garage, or by the pool. Regardless of placement, they will deliver extraordinary sound and have a maximum output power of 100W. The mounting type for these speakers is a wall mount.


Digitally Optimized: The 5 Core Wall Speakers are digitally optimized for expansive dispersion and powerful bass. When synchronized, these speakers create a state of accurate acoustic dispersion with deep, rich-sounding bass, resulting in a truly full range of sound.
Effortless mounting swivel brackets: Effortless mounting is possible with the swivel brackets that are part of the design of these speakers. They can be mounted in a matter of seconds in any open space and provide a range of high-fidelity sound.
All-weather resistant coating: These wall speakers are made to withstand every season, as they are coated with UV-resistant resin and placed inside a tough enclosure. This weather-resistant coating protects them from the elements while preserving sound integrity.
Engineered for great sound: Engineered for great sound, the wall speakers utilize a high excursion speaker that can be aimed to project a spacious sound stage. This amazing speaker system is well-suited for a range of applications.

Product Description

Introducing our extraordinary 5 Core Speakers, the perfect sound solution for any indoor or outdoor space. Designed with versatility in mind, these speakers can be placed or mounted anywhere, from your bookshelf to your poolside, delivering powerful sound with a maximum output power of 100W. These speakers are digitally optimized for expansive dispersion and powerful bass, creating a full range of sound that will captivate your senses.

Technical Specifications:

Input Power: 10W RMS/ 100W PMPO
Impedance/Voltage: 4 100V
Frequency Response 150-10KHz
SPL at 1kHz 92dB/1W/1m
Speaker 1 - 6 x 4
Taping 2.5W,5W,10W

Package includes:
Extras:
no
Modifications:
no
History:
no
Comments:
no
This unit was never toured
ID#:
DS153931
Listing Type:
Direct Discount Available
Model:
10T G 2PCS
Manufacturer:
5 CORE
Condition:
D2S/B NEW W/ WARRANTY
Shipping Info:
0.00 lbs.,
Seller's Location:
OH, USA
Updated:
August 31, 2023
M.S.R.P.:
$29.99
Offered at:

$29.99


Login to Purchase
PLEASE NOTE: THE SELLER'S ASKING PRICE MAKES THIS LISTING ELIGIBLE FOR OUR VIP-LOYALTY CLUB, DIRECT SALES PROGRAM. IN ORDER TO SAVE YOU MONEY WE PREFER THAT YOU PURCHASE THIS AS A VIP MEMBER DIRECTLY FROM THE SELLER.

$29.99 IS THE EXACT AMOUNT THE SELLER IS ASKING (Please add $150 per item or 15% of the total whichever is greater if you go through SoundBroker.com)
To purchase or list using the services of SoundBroker.com, you must be a member of SoundBroker.com and agree to our terms and conditions. If you are a VIP-Loyalty Club Member and feel a listing is priced too high, please contact us to make a fair counteroffer (unfortunately, due to the nature of the economy, SoundBroker.com does not accept low offers from our Gold Members). Click here for details on becoming a VIP-Loyalty Club Member.

All listings on SoundBroker.com are subject to change &/or cancellation without notice. All items listed are pre-owned and priced per unit unless noted in the description. SoundBroker.com reserves the right to accept or decline any listing or purchase.
---