(Celebrating our 23rd anniversary linking buyers and sellers)
GENELEC 1092A POWERED SUBWOOFER
[PRICED PER UNIT - 1 AVAILABLE AT TIME OF LISTING]
Listing last update on August 02, 2011 - Viewed 1442 times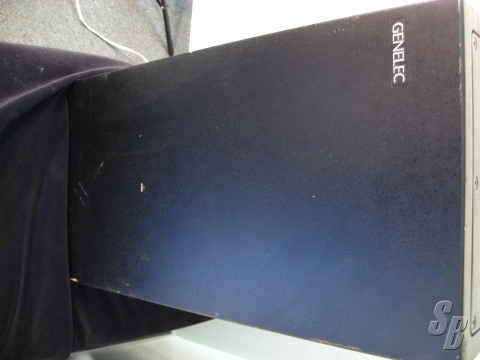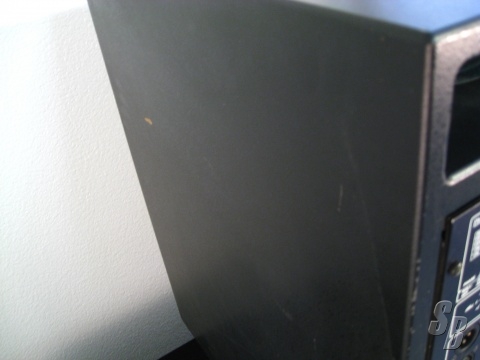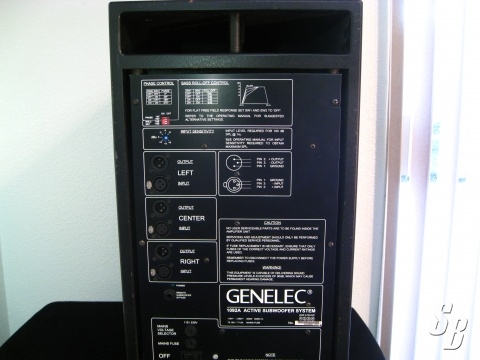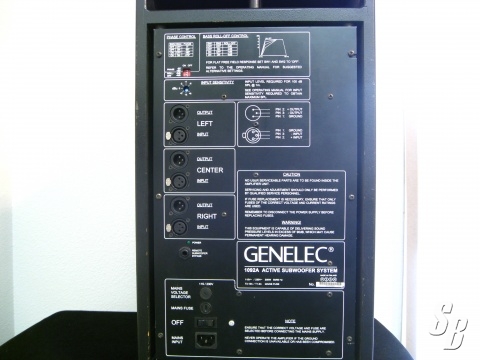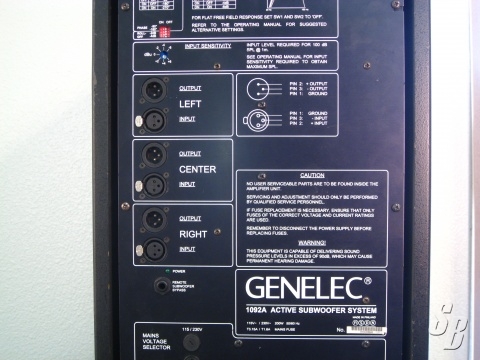 /
Click on thumbnail to enlarge
GENELEC 1092A POWERED SUBWOOFER
[PRICED PER UNIT - 1 AVAILABLE AT TIME OF LISTING]

GENELEC 1092A POWERED SUBWOOFER
FEATURES:
THE 1092A IS A COMPACT SYSTEM THAT WILL REPRODUCE FREQUENCIES OF 33 - 80 HZ (ï½± 2.5 DB).
THE AMPLIFIER UNIT INTEGRATED INTO THE CABINET CONTAINS ACTIVE CROSSOVER FILTERS, DRIVER OVERLOAD PROTECTION CIRCUITS AND A POWER AMPLIFIER.
THE CROSSOVER HAS 3 SIGNAL CHANNELS (L/C/R) INPUT AND OUTPUT CHANNELS AND A DISCRETE SUBWOOFER SIGNAL (.1) INPUT, PROVIDING GREAT FLEXIBILITY AND ALLOWING EASY CONNECTION TO EXISTING MONITOR SYSTEMS, WHETHER ONE, TWO OR THREE CHANNEL, OR TO PROPRIETARY SURROUND SOUND DECODERS.
THE UNIT HAS ADJUSTABLE SENSITIVITY AND A BASS ROLL-OFF AND PHASE MATCHING CONTROL TO TAILOR THE RESPONSE OF THE SUBWOOFER TO ITS ENVIRONMENT.
WWW.SOUNDBROKER.COM LINKING BUYERS AND SELLERS TOGETHER SINCE 1997 FOR NEW AND USED PROFESSIONAL AUDIO, LIGHTING, STAGING, PROJECTORS, AND VIDEO EQUIPMENT.
| | |
| --- | --- |
| ID#: | 42469 |
| Listing Type: | Standard |
| Model: | 1092A |
| Manufacturer: | GENELEC |
| Condition: | GOOD (7-8) |
| Shipping Info: | 0.00 lbs., |
| Seller's Location: | NV, USA |
| Updated: | August 02, 2011 |
| M.S.R.P.: | $0.00 |
| Asking Price: | SOLD |
To purchase or list using the services of SoundBroker.com, you must be a member of SoundBroker.com and agree to our terms and conditions. If you are a VIP-Loyalty Club Member and feel a listing is priced too high, please contact us to make a fair counteroffer (unfortunately, due to the nature of the economy, SoundBroker.com does not accept low offers from our Gold Members). Click here for details on becoming a VIP-Loyalty Club Member.

All listings on SoundBroker.com are subject to change &/or cancellation without notice. All items listed are pre-owned and priced per unit unless noted in the description. SoundBroker.com reserves the right to accept or decline any listing or purchase.
---