(Celebrating our 26th anniversary linking buyers and sellers)
Welcome to SoundBroker.com's Direct 2 Seller store. Items listed here can be bought and sold directly between buyers and sellers without SoundBroker.com's involvement thus eliminating our fees and saving you money. URGENT NOTICE: Buying using this service you take all risks related to buying or selling these items. In order to limit your risk, for a 10% fee (Fee Schedule), you can opt into SoundBroker.com's Secure Transaction Service whereas you pay SoundBroker.com for the item and we'll hold onto the money for the seller until the transaction is complete or click on the link below to return to SoundBroker.com and purchase the item using our normal methods.
Fee Schedule
•
Disclaimer
ID # 154981 DIRECT TO SELLER CURRENT CATEGORY - PROTOOLS
For Sale: 5 CORE 1/4" TO 3/8" TRIPOD SCREW FOR CAMERA/TRIPOD ETC
[PRICED PER UNIT - 20 AVAILABLE AT TIME OF LISTING]
Listing last update on September 05, 2023 - Viewed 27 times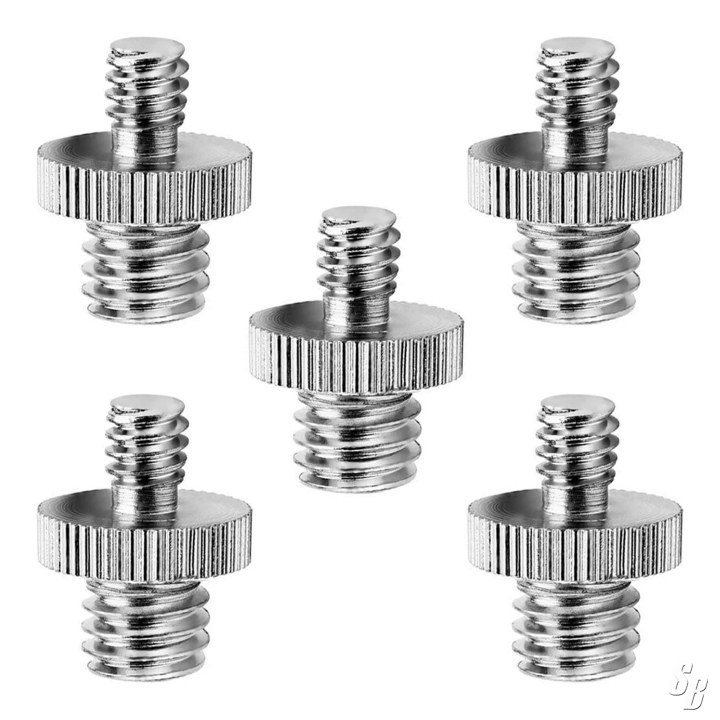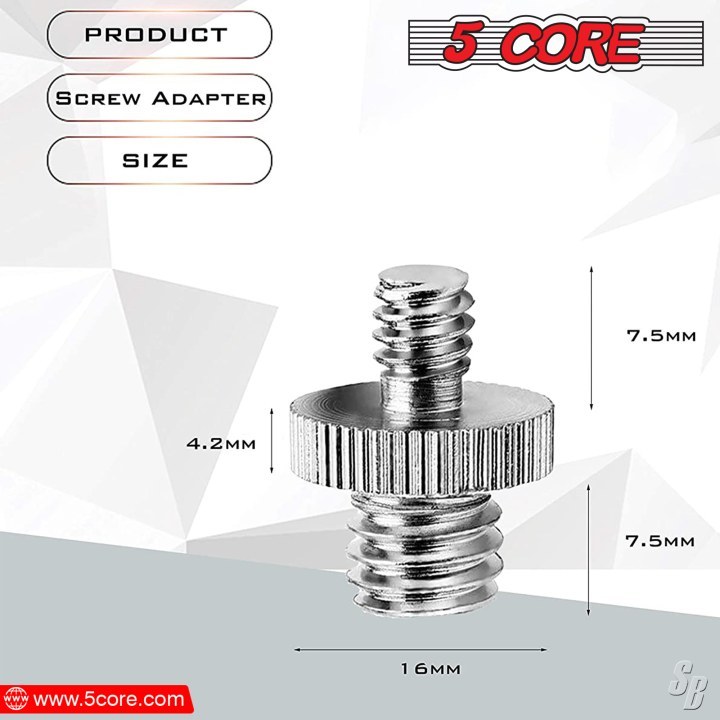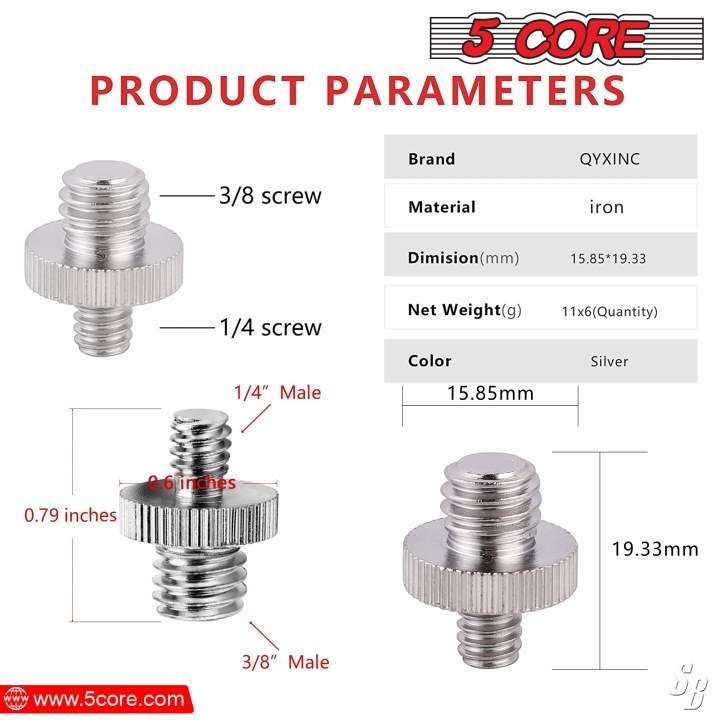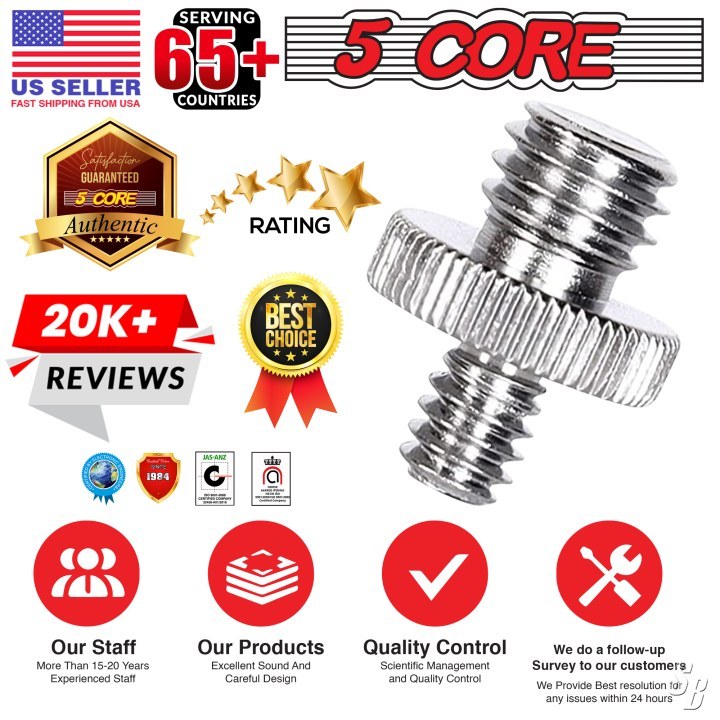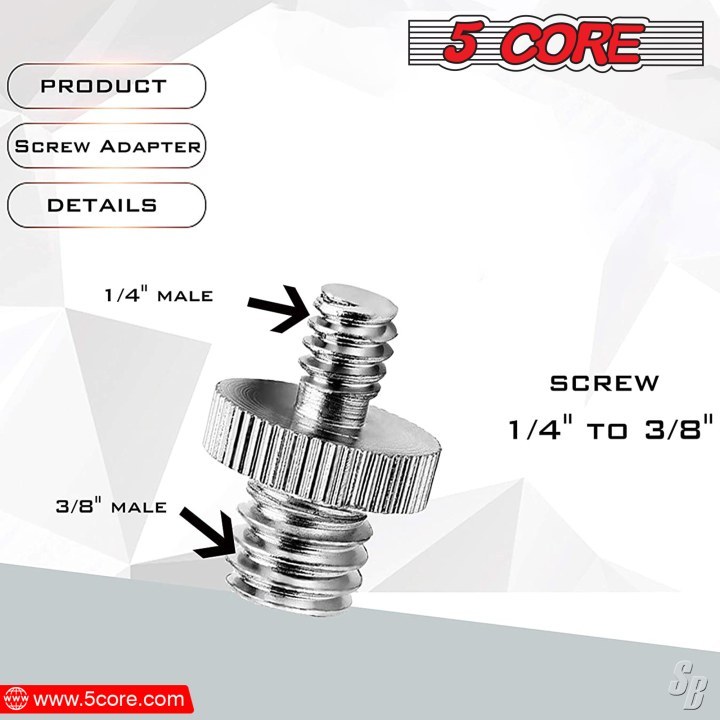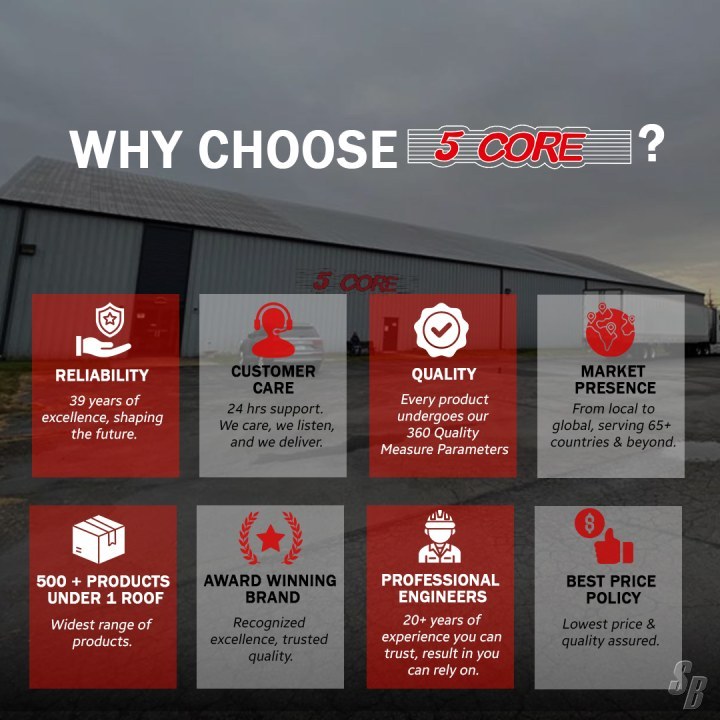 /
Click on thumbnail to enlarge
5 CORE 1/4" TO 3/8" TRIPOD SCREW FOR CAMERA/TRIPOD ETC
5 CORE 1/4M-3/8M Camera Screw 5Pcs (YoM: 2023) (S#: "TBD") D2S/B NEW W/ WARRANTY Features:
Multifunction: The universal 1/4 to 3/8 adapter follows international standards and can be used with a wide range of SLR camera tripods, monopods, telescopes, lens boards, lamp holders, and more. Whether you have a 1/4 or 3/8 hole, this tripod screw will work seamlessly.


High quality: Crafted from durable aluminum alloy, these camera tripod screws guarantee strength and longevity. It serves as a powerful tool to enhance the functionality of your photography equipment, allowing you to make the most out of it.


Easy to use: With precision manufactured 1/4 to 3/8 inch metal camera screws that meet global standards, you gain greater flexibility and freedom in installing and combining equipment for your photo shoots. Experience new possibilities and expand your creative options.


Easy to carry: Thanks to its lightweight and compact size, this 1/4 to 3/8 adapter is effortless to carry around. It enables easy replacement of camera screws and finds wide application in binding two photographic devices together.


Package content: The package contains five 1/4M-3/8M Camera Screw adapters. You will always have a few spares with you.

Product Description

Upgrade your photography equipment with our multifunctional camera screw adapter. Designed to international standards, it features universal 1/4M-3/8M Camera Screws, making it compatible with SLR camera tripods, monopods, telescopes, lens boards, lamp holders, and more.

Technical specification:

Color- Silver
Material- Aluminum
Thread- 1/4 or 3/8 holes
Total- length:19mm
Diameter- 16mm

Package includes:
Extras:
no
Modifications:
no
History:
no
Comments:
no
This unit was never toured
ID#:
DS154981
Listing Type:
Direct Discount Available
Model:
1/4M-3/8M CAMERA SCREW 5PCS
Manufacturer:
5 CORE
Condition:
D2S/B NEW W/ WARRANTY
Shipping Info:
0.02 lbs., 0.8*0.67*0.67
Seller's Location:
OH, USA
Updated:
September 05, 2023
M.S.R.P.:
$6.88
Offered at:

$6.88


Login to Purchase
PLEASE NOTE: THE SELLER'S ASKING PRICE MAKES THIS LISTING ELIGIBLE FOR OUR VIP-LOYALTY CLUB, DIRECT SALES PROGRAM. IN ORDER TO SAVE YOU MONEY WE PREFER THAT YOU PURCHASE THIS AS A VIP MEMBER DIRECTLY FROM THE SELLER.

$6.88 IS THE EXACT AMOUNT THE SELLER IS ASKING (Please add $150 per item or 15% of the total whichever is greater if you go through SoundBroker.com)
To purchase or list using the services of SoundBroker.com, you must be a member of SoundBroker.com and agree to our terms and conditions. If you are a VIP-Loyalty Club Member and feel a listing is priced too high, please contact us to make a fair counteroffer (unfortunately, due to the nature of the economy, SoundBroker.com does not accept low offers from our Gold Members). Click here for details on becoming a VIP-Loyalty Club Member.

All listings on SoundBroker.com are subject to change &/or cancellation without notice. All items listed are pre-owned and priced per unit unless noted in the description. SoundBroker.com reserves the right to accept or decline any listing or purchase.
---