(Celebrating our 23rd anniversary linking buyers and sellers)
L'ACOUSTICS V-DOSC LINE ARRAY SPEAKERS
[PRICED PER UNIT - 24 AVAILABLE AT TIME OF LISTING]
Listing last update on December 09, 2016 - Viewed 1427 times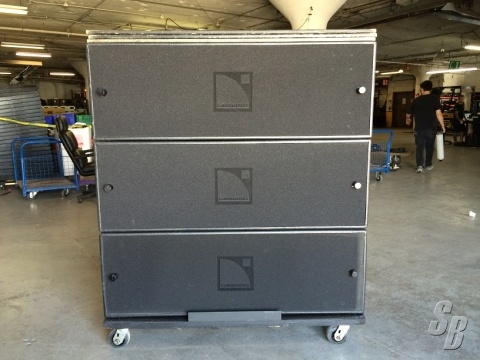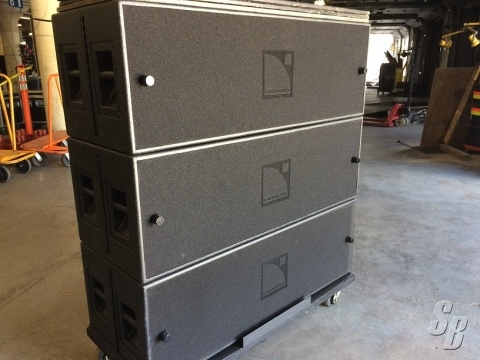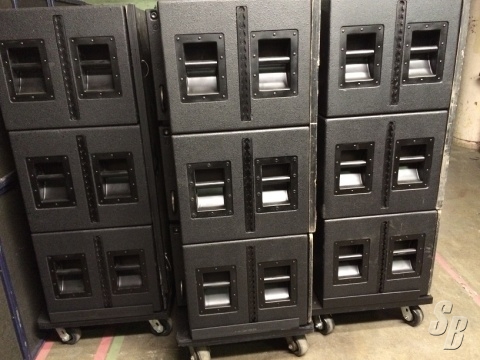 /
Click on thumbnail to enlarge
L'ACOUSTICS V-DOSC LINE ARRAY SPEAKERS
[PRICED PER UNIT - 24 AVAILABLE AT TIME OF LISTING]




L ACOUSTIC V-DOSC (YOM: 2008) (S#: TBD) GOOD (7-8)

* 24 - L'ACOUSTICS V-DOSC SPEAKERS IN IMMACULATE CONDITION.
* ALL SPEAKERS WERE RECENTLY RETUNED AND RECALIBRATED TO MANUFACTURERS SPECS.
* THE PICS ARE RECENT AND ARE GUARANTEED TO BE IN THE CONDITION SEEN IN THE PICS.
* THE L'ACOUSTICS V-DOSC LINE ARRAY SPEAKERS ARE IMMACULATE SOUNDING AND LOOKING.

EXTRAS:EACH SPEAKER COMES WITH COVER AND DOLLY. VERTICAL STACK COVERS AND RIGGING ARE ALSO AVAILABLE PER CLIENTS REQUEST.

MODIFICATIONS: NONE

HISTORY: USED IN RENTALS AND CORPORATE EVENTS

COMMENTS: NONE

THIS UNIT WAS NEVER TOURED

WWW.SOUNDBROKER.COM LINKING BUYERS AND SELLERS TOGETHER SINCE 1997 FOR NEW AND USED PROFESSIONAL AUDIO, LIGHTING, STAGING, PROJECTORS, AND VIDEO EQUIPMENT.
| | |
| --- | --- |
| ID#: | 86311 |
| Listing Type: | Standard |
| Model: | V-DOSC |
| Manufacturer: | L ACOUSTIC |
| Condition: | LIKE NEW (9-10) |
| Shipping Info: | 270.00 lbs., 52 X 17 X 22 |
| Seller's Location: | OH, USA |
| Updated: | December 09, 2016 |
| M.S.R.P.: | $0.00 |
| Asking Price: | SOLD |
To purchase or list using the services of SoundBroker.com, you must be a member of SoundBroker.com and agree to our terms and conditions. If you are a VIP-Loyalty Club Member and feel a listing is priced too high, please contact us to make a fair counteroffer (unfortunately, due to the nature of the economy, SoundBroker.com does not accept low offers from our Gold Members). Click here for details on becoming a VIP-Loyalty Club Member.

All listings on SoundBroker.com are subject to change &/or cancellation without notice. All items listed are pre-owned and priced per unit unless noted in the description. SoundBroker.com reserves the right to accept or decline any listing or purchase.
---