(Celebrating our 23rd anniversary linking buyers and sellers)
ID # 88347 CURRENT CATEGORY - LIGHTING LED
CHAUVET MVP TA8 CURVE 8MM LED VIDEO WALL.
[PRICED PER UNIT - 1 AVAILABLE AT TIME OF LISTING]
Listing last update on July 20, 2018 - Viewed 909 times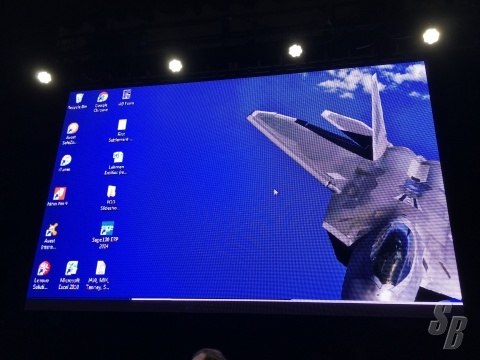 /
Click on thumbnail to enlarge
CHAUVET MVP TA8 CURVE 8MM LED VIDEO WALL.
[PRICED PER UNIT - 1 AVAILABLE AT TIME OF LISTING]


CHAUVET MVP TA8 CURVE 8MM LED VIDEO WALL

THE MVP™ TA8 CURVE IS A MODULAR VIDEO PANEL. EACH VIDEO PANEL CONSISTS OF MULTIPLE
SMD3528 TRI-COLOR LEDS. THE NUMBER IN THE MODEL NAME INDICATES THE PIXEL PITCH (DISTANCE, IN MILLIMETERS, BETWEEN THE LEDS. WHEN MULTIPLE PANELS ARE ASSEMBLED AND CONNECTED (SIGNAL
AND POWER), THE ENTIRE CONFIGURATION BECOMES A MODULAR VIDEO WALL DESIGN.

FOR ADDITIONAL INFORMATION CLICK HERE FOR MFG SPECS MANUAL


FEATURES:
48- 2' X 2' PANELS IN 8 CASES
12- LEFT HANGING CLAMPS
12- RIGHT HANGING CLAMPS
COMPLETE ETHERCON AND AC CABLE PACKAGE

NOTE: IT IS IP RATED FOR OUTDOOR USE AND HAS ONLY BEEN USED ABOUT 6-8 TIMES.

WWW.SOUNDBROKER.COM CELEBRATING OUR 20TH ANNIVERSARY LINKING BUYERS AND SELLERS TOGETHER SINCE 1997 FOR NEW AND USED PROFESSIONAL AUDIO, LIGHTING, STAGING, PROJECTORS, AND VIDEO EQUIPMENT.
| | |
| --- | --- |
| ID#: | 88347 |
| Listing Type: | Jan's Pick |
| Model: | TA8 |
| Manufacturer: | CHAUVET |
| Condition: | LIKE NEW (9-10) |
| Shipping Info: | 0.00 lbs., |
| Seller's Location: | WV, USA |
| Updated: | July 20, 2018 |
| M.S.R.P.: | $0.00 |
| Asking Price: | SOLD |
To purchase or list using the services of SoundBroker.com, you must be a member of SoundBroker.com and agree to our terms and conditions. If you are a VIP-Loyalty Club Member and feel a listing is priced too high, please contact us to make a fair counteroffer (unfortunately, due to the nature of the economy, SoundBroker.com does not accept low offers from our Gold Members). Click here for details on becoming a VIP-Loyalty Club Member.

All listings on SoundBroker.com are subject to change &/or cancellation without notice. All items listed are pre-owned and priced per unit unless noted in the description. SoundBroker.com reserves the right to accept or decline any listing or purchase.
---