(Celebrating our 23rd anniversary linking buyers and sellers)
Welcome to SoundBroker.com's Direct 2 Seller store. Items listed here can be bought and sold directly between buyers and sellers without SoundBroker.com's involvement thus eliminating our fees and saving you money. URGENT NOTICE: Buying using this service you take all risks related to buying or selling these items. In order to limit your risk, for a 10% fee (Fee Schedule), you can opt into SoundBroker.com's Secure Transaction Service whereas you pay SoundBroker.com for the item and we'll hold onto the money for the seller until the transaction is complete or click on the link below to return to SoundBroker.com and purchase the item using our normal methods.
Fee Schedule
•
Disclaimer
ID # 127681 DIRECT TO SELLER CURRENT CATEGORY - LIGHTING
For Sale: CHROMA Q STUDIO FORCE V 48 LOT OF 2
[PRICE SHOWN FOR THE ENTIRE CONTENT OF THIS LISTING]
Listing last update on August 02, 2020 - Viewed 9 times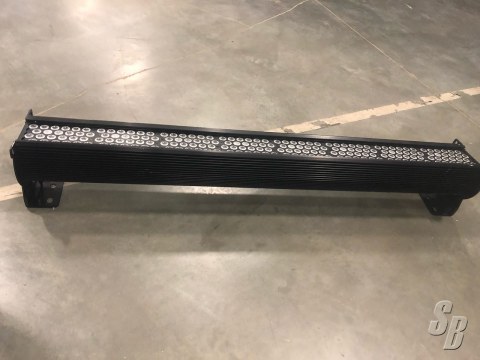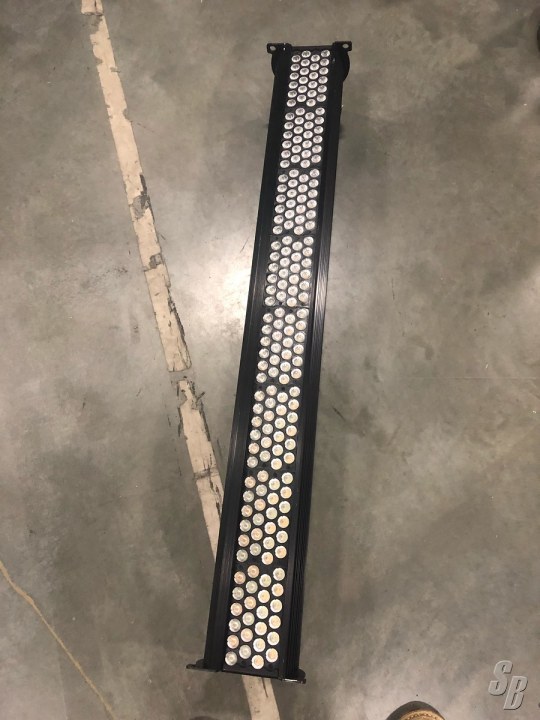 /
Click on thumbnail to enlarge
CHROMA Q STUDIO FORCE V 48 LOT OF 2
CHROMA-Q STUDIO FORCE V 48 LOT OF 2 (YOM: ?) (S#: TBD) GOOD (7-8) FEATURES:
PLEASE INQUIRE WITHIN IF YOU HAVE ANY OTHER QUIESTIONS OR PICTURE REQUEST.
EXTRAS:
INCLUDES OMEGA BRACKETS IF APPLICABLE. INCLUDES MALE EDISON WHIPS IF FIXTURE IS A PANEL MOUNT CONNECTOR UNIT.
MODIFICATIONS:
NONE.
HISTORY:
THESE PRE-OWNED USED UNITS ARE IN ACTIVE RENTAL INVENTORY.
WELL-KEPT TO HIGH INVENTORY STANDARDS
48 HOUR WARRANTY IS INCLUDED
COMMENTS:
THIS UNIT WAS TOURED
WWW.SOUNDBROKER.COM LINKING BUYERS AND SELLERS TOGETHER SINCE 1997 FOR NEW AND USED PROFESSIONAL AUDIO, LIGHTING, STAGING, PROJECTORS, AND VIDEO EQUIPMENT.
ID#:
DS127681
Listing Type:
Direct Discount Available
Model:
STUDIO FORCE V 48
Manufacturer:
CHROMA-Q
Condition:
GOOD (7-8)
Shipping Info:
0.00 lbs.,
Seller's Location:
FL, USA
Updated:
August 02, 2020
M.S.R.P.:
$0.00
Offered at:

$1,175.00


Login to Purchase
PLEASE NOTE: VIP-LOYALTY CLUB MEMBERS MAY HAVE THE OPTION TO BUY THIS DIRECTLY FROM THE SELLER FOR $995.00
SEE DETAILS
PLEASE NOTE: THE SELLER'S ASKING PRICE MAKES THIS LISTING ELIGIBLE FOR OUR VIP-LOYALTY CLUB, DIRECT SALES PROGRAM. IN ORDER TO SAVE YOU MONEY WE PREFER THAT YOU PURCHASE THIS AS A VIP MEMBER DIRECTLY FROM THE SELLER.

$995.00 IS THE EXACT AMOUNT THE SELLER IS ASKING (Please add $150 per item or 15% of the total whichever is greater if you go through SoundBroker.com)
To purchase or list using the services of SoundBroker.com, you must be a member of SoundBroker.com and agree to our terms and conditions. If you are a VIP-Loyalty Club Member and feel a listing is priced too high, please contact us to make a fair counteroffer (unfortunately, due to the nature of the economy, SoundBroker.com does not accept low offers from our Gold Members). Click here for details on becoming a VIP-Loyalty Club Member.

All listings on SoundBroker.com are subject to change &/or cancellation without notice. All items listed are pre-owned and priced per unit unless noted in the description. SoundBroker.com reserves the right to accept or decline any listing or purchase.
---