(Celebrating our 20th anniversary linking buyers and sellers)
PROPOWER ROLLING POWER DISTRIBUTION RACKS
[PRICED PER UNIT - 10 AVAILABLE AT TIME OF LISTING]
Listing last update on February 09, 2016 - Viewed 457 times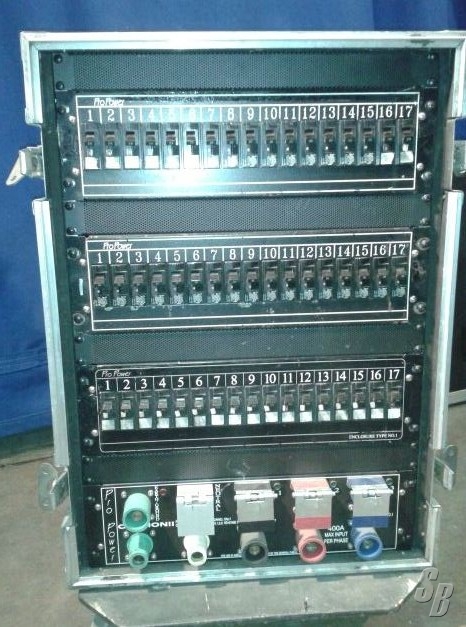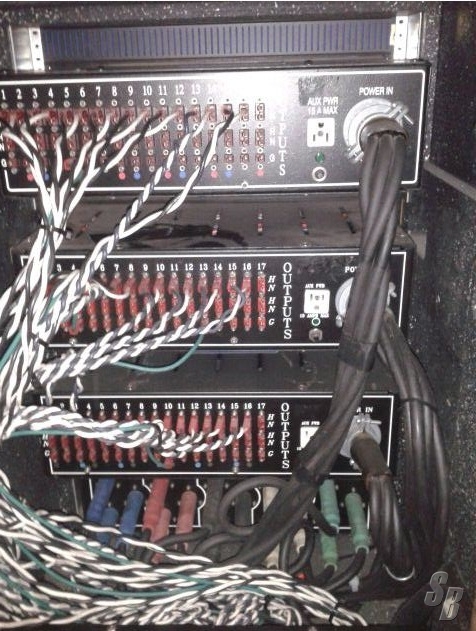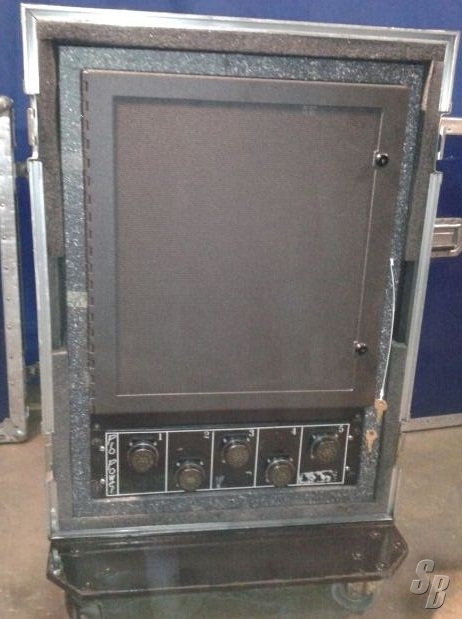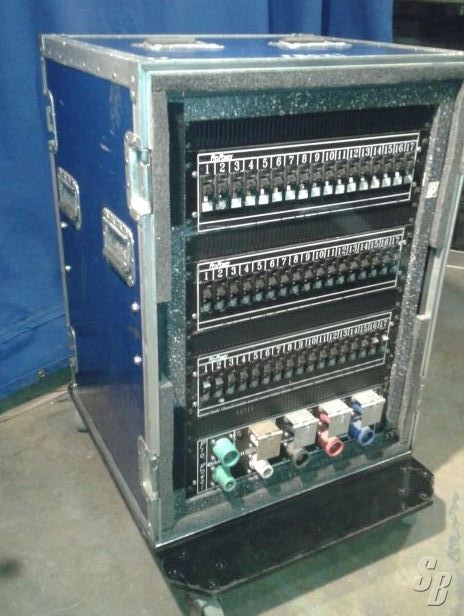 /
Click on thumbnail to enlarge
PROPOWER ROLLING POWER DISTRIBUTION RACKS
[PRICED PER UNIT - 10 AVAILABLE AT TIME OF LISTING]



PROPOWER ROLLING POWER DISTRIBUTION RACKS:

AS PICTURED, 4 X 6 CIRCUIT SOCAPEX 208V OUTPUTS AND 1 X 120V 6 CIRCUIT
SOCO OUTPUT. THERE ARE 30 CIRCUITS TOTAL (PLUS 3 X 120 VOLT CONVENIENCE
OUTLETS INSIDE THE RACK) THE OUTPUTS ARE CONFIGURABLE TO ALSO USE STAGE
PIN OUTPUT PANELS, EDISON, TWIST, AND WE HAVE LOTS OF OTHER PANELS. THE
SOCAPEX OUTPUTS CAN BE RECONFIGURED TO BE ALL 120V SO THERE ARE 30 X 120V
CIRCUITS AS WELL AS THREE 120 CONVENIENCE OUTLETS INSIDE THE RACK VISIBLE
IN THE PHOTOS. THE USER CAN HAVE ANY OF THE SOCO OUTPUTS (AND UP TO FOUR
TOTAL SOCO FEMALES) PATCHED TO RUN 6 X 208V CIRCUITS. EACH OUTPUT IS
PATCHED VIA A POWER-LOK JUMPER TO THE BREAKER SIDE OF THE DISTRO OFFERING
MAXIMUM FLEXIBILITY FOR CONFIGURING OUTPUTS TO SUIT ANY APPLICATION.
CUSTOMIZATION IS AVAILABLE UPON REQUEST. 12 AVAILABLE IN ATA CASES AS
PICTURED, 10 AVAILABLE IN GRAY CARPETED RACKS. ALL 100% TESTED AND
WORKING.

DISCOUNT AVAILABLE FOR MULTIPLE UNITS PURCHASED.
| | |
| --- | --- |
| ID#: | 64355 |
| Listing Type: | Standard |
| Model: | DISTRIBUTIONRACKS |
| Manufacturer: | PRO POWER |
| Condition: | GOOD (7-8) |
| Shipping Info: | 0.00 lbs., |
| Seller's Location: | NJ, USA |
| Updated: | February 09, 2016 |
| M.S.R.P.: | $0.00 |
| Asking Price: | SOLD |
To purchase or list using the services of SoundBroker.com, you must be a member of SoundBroker.com and agree to our terms and conditions. If you are a VIP-Loyalty Club Member and feel a listing is priced too high, please contact us to make a fair counteroffer (unfortunately, due to the nature of the economy, SoundBroker.com does not accept low offers from our Gold Members). Click here for details on becoming a VIP-Loyalty Club Member.

All listings on SoundBroker.com are subject to change &/or cancellation without notice. All items listed are pre-owned and priced per unit unless noted in the description. SoundBroker.com reserves the right to accept or decline any listing or purchase.
---