DIGIDESIGN VENUE PROFILE SURFACE ONLY IN ROAD CASE
(1) VENUE PROFILE SURFACE IN A PROFESSIONAL ASCOT ROAD CASE W/ DOGHOUSE AND CASTERS

(1) VIDEO MONITOR AND MOUNTING BRACKET
(1) TRACKBALL W/ MOUNTING BRACKET
SURFACE WAS WELL MAINTAINED AND TESTED AND INSPECTED TO BE IN 100% WORKING CONDITION
DIGIDESIGN VENUE DIGIDESIGN AVID VENUE UMBILICAL LINK CORD FOR PROFILE (SB LINE ID:110961) FOH LINK CABLE CONNECTS CONTROL SURFACE TO FOH/MIX RACK AVAILABE FOR $300.00

ALL NECESSARY SOFTWARE INCLUDED

AVAILABLE FOR $500: AVID VENUE PROFILE 1 MONTH (SAME AS NEW) FULL FACTORY WARRANTY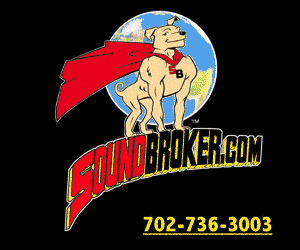 SOUNDBROKER COMMENTS: * VIP-LOYALTY CLUB MEMBERS HAVE PRIORITY
THIS IS A VERY RARE FIND. FIRST COME FIRST SERVE.
FOR ADDITIONAL AMOUNT CAN COME WITH 1 MONTH (SAME AS NEW) FULL FACTORY WARRANTY

SEE CURRENT AVID VENUE PROFILES, MADI OPTION CARDS, AND ALL THINGS AVID DIGIDESIGN FOR SALE BY CLICKING HERE NOW

WWW.SOUNDBROKER.COM CELEBRATING OUR 20TH ANNIVERSARY LINKING BUYERS AND SELLERS TOGETHER SINCE 1997 FOR NEW AND USED PROFESSIONAL AUDIO, LIGHTING, STAGING, PROJECTORS, AND VIDEO EQUIPMENT.
SoundBroker.com Says:
This item sold only to VIP members.