(Celebrating our 25th anniversary linking buyers and sellers)
ID # 128851 CURRENT CATEGORY - CONSOLE/DIGITAL
For Sale: AVID DSP ENGINE CARD
[PRICED PER UNIT - 6 AVAILABLE AT TIME OF LISTING]
Listing last update on February 12, 2021 - Viewed 35 times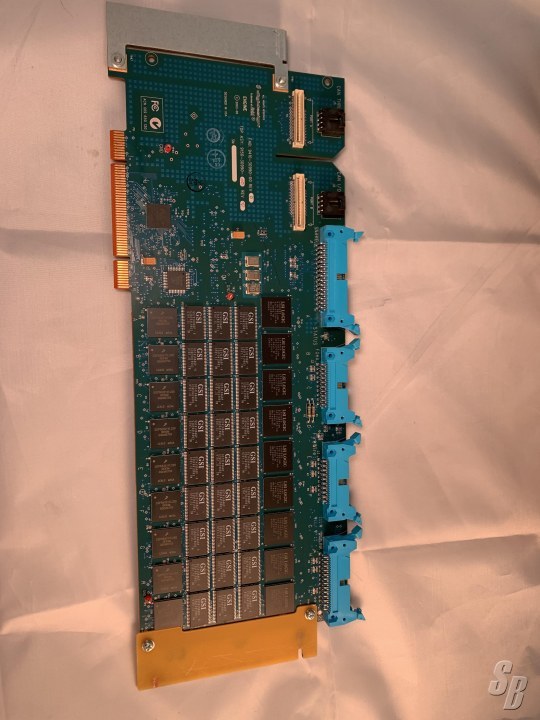 AVID DSP ENGINE CARD
AVID DSP MIX ENGINE CARD
PRE-OWNED
CLICK LINK TO SEE FULL AVID MFG SPECS VIA THE AVID.COM WEB PAGE LINK

WWW.SOUNDBROKER.COM LINKING BUYERS AND SELLERS TOGETHER SINCE 1997 FOR NEW AND USED PROFESSIONAL AUDIO, LIGHTING, STAGING, PROJECTORS, AND VIDEO EQUIPMENT.
SoundBroker.com Says:
One of our best Members since 1997. When you buy from them, you always get what you pay for.
| | |
| --- | --- |
| ID#: | 128851 |
| Listing Type: | Standard |
| Model: | DSP ENGINE CARD |
| Manufacturer: | AVID, DIGIDESIGN (AVID) |
| Condition: | SUPERB (8-9) |
| Shipping Info: | 0.00 lbs., |
| Seller's Location: | TN, USA |
| Updated: | February 12, 2021 |
| M.S.R.P.: | $5,500.00 |
| Offered at: | $1,650.00 |
To purchase or list using the services of SoundBroker.com, you must be a member of SoundBroker.com and agree to our terms and conditions. If you are a VIP-Loyalty Club Member and feel a listing is priced too high, please contact us to make a fair counteroffer (unfortunately, due to the nature of the economy, SoundBroker.com does not accept low offers from our Gold Members). Click here for details on becoming a VIP-Loyalty Club Member.

All listings on SoundBroker.com are subject to change &/or cancellation without notice. All items listed are pre-owned and priced per unit unless noted in the description. SoundBroker.com reserves the right to accept or decline any listing or purchase.
---