ID # 43945 CURRENT CATEGORY - LIGHTING
OTHER 75' SOCOPEX (YOM: ?) (S#: TBD) MFG A STOCK
[PRICED PER UNIT - 8 AVAILABLE AT TIME OF LISTING]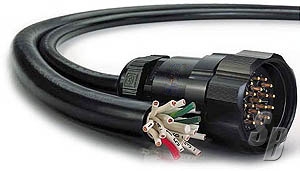 Asking Price:
SOLD
Inquire About Sold Listing
View Similar Listings
OTHER 75' SOCOPEX (YOM: ?) (S#: TBD) MFG A STOCK
[PRICED PER UNIT - 8 AVAILABLE AT TIME OF LISTING]



OTHER 75' SOCOPEX (YOM: ?) (S#: TBD) MFG A STOCK

FEATURES: 14 GUAGE 14 CONDUCTOR 19 PIN MULTIE CABLE

EXTRAS: WARRANTY INCLUDED

MODIFICATIONS: BRAND NEW

HISTORY: CLEARANCE STOCK

COMMENTS: NEW

THIS UNIT WAS NEVER TOURED
| | |
| --- | --- |
| ID#: | 43945 |
| Listing Type: | Direct |
| Model: | 75' SOCOPEX |
| Manufacturer: | OTHER |
| Condition: | MFG A STOCK |
| Shipping Info: | 0.00 lbs., |
| Seller's Location: | NY, USA |
| M.S.R.P.: | $0.00 |
| Asking Price: | SOLD |
---
To purchase or list using the services of SoundBroker.com, you must be a member of SoundBroker.com and agree to our terms and conditions. If you are a Platinum Member, please Log In to see your discounted price (unfortunately, due to the nature of the economy, SoundBroker.com does not accept low offers from our free Gold Members). Click here for details on becoming a Platinum Member.

All listings on SoundBroker.com are subject to change &/or cancellation without notice. All items listed are pre-owned and priced per unit unless noted in the description. SoundBroker.com reserves the right to accept or decline any listing or purchase. Due to the contractual agreement we can only sell & ship this item to an address in the United States.