(Celebrating our 23rd anniversary linking buyers and sellers)
For Sale: ETC 24 X 2.4K SENSOR PACK CEM3
[PRICED PER UNIT - 1 AVAILABLE AT TIME OF LISTING]
Listing last update on March 09, 2019 - Viewed 406 times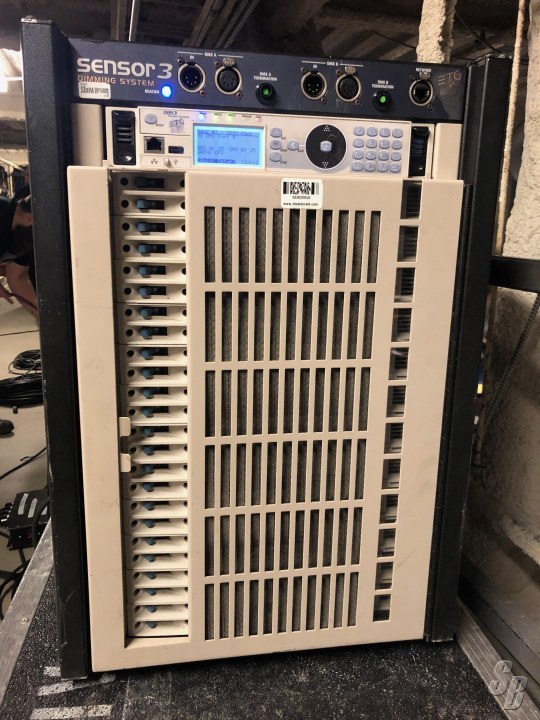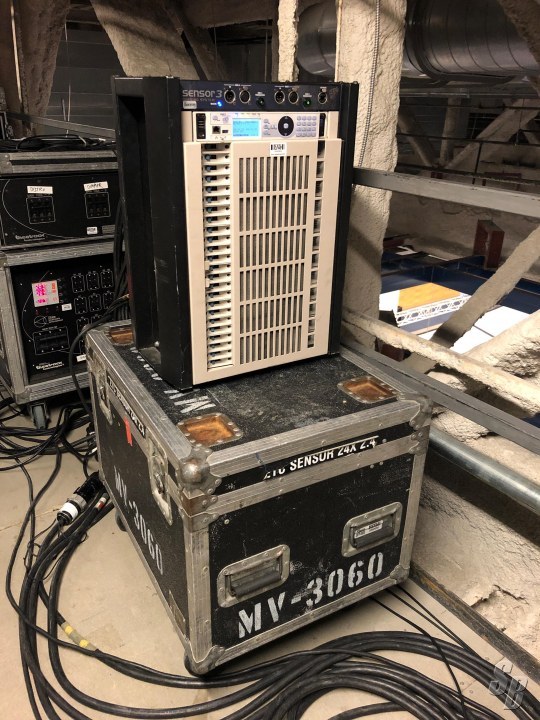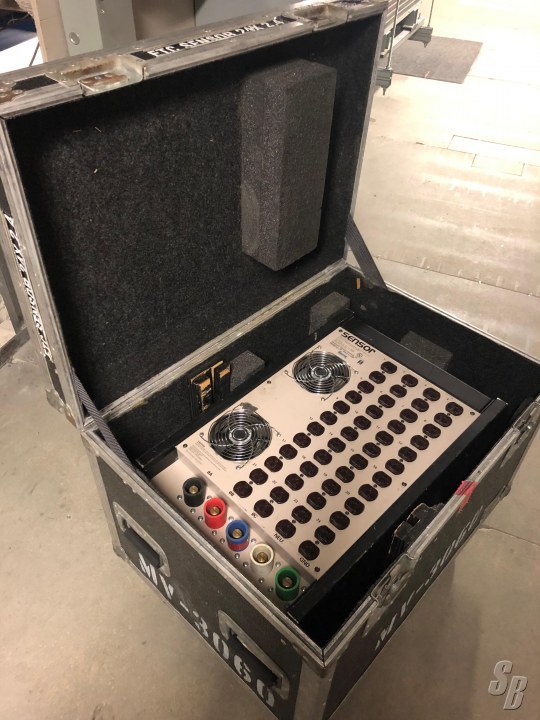 /
Click on thumbnail to enlarge
ETC 24 X 2.4K SENSOR PACK CEM3
ETC ETC 24 X 2.4K SENSOR PACK CEM3 (YOM: ?) (S#: 539429) GOOD (7-8) FEATURES:
SENSOR3 PORTABLE PACKS
SENSOR3 PORTABLE PACKS ARE THE PROFESSIONAL'S CHOICE FOR SMALLER TOURING SHOWS, INDUSTRIAL RENTALS, COMPACT VIDEO PRODUCTIONS, AND REHEARSAL SPACES.
WORLD-CLASS DIMMING PERFORMANCE, INDUSTRIAL-STRENGTH CONSTRUCTION, AND AN ARRAY OF CONNECTION OPTIONS.
BUILT-IN DIMMING FEATURES THAT MANY INSTALLATION RACKS WOULD ENVY: MODULAR DESIGN AND MAGNETIC CIRCUIT BREAKERS.
OPTIONAL ADVANCED FEATURES INCLUDE COMMUNICATION AND REMOTE MONITORING OPTIONS.
CHOOSE THE CONTROL PROTOCOL YOU NEED: DMX, OR NET3™/ACN.
AVAILABLE IN 6- AND 12-MODULE CONFIGURATIONS.
AVAILABLE IN NORTH AMERICA, LATIN AMERICA & ASIA
CEM3 POWER CONTROL
POINT OF CONTROL INTERFACE - EASY-TO-READ DISPLAY SHOWS YOU PERTINENT SYSTEM INFORMATION.
BACKUP LOOKS - 64 PRESETS WITH PROGRAMMABLE FADETIMES AND PRIORITY ALLOW FOR TAKE-CONTROL, PILE-ON, OR LIVE-CONTROL FAILOVER SOURCES TO INSURE THAT YOUR SHOW WILL NEVER GO BLACK.
THRUPOWER - TRIPLE FUNCTION MODE THAT ALLOWS THE NEW THRUPOWER MODULES TO OPERATE EACH CIRCUIT AS DIMMER, RELAY, OR CONSTANT.
EXTRAS:
1 X ROAD CASE
MODIFICATIONS:
N/A
HISTORY:
RENTAL
COMMENTS:
N/A
THIS UNIT WAS NEVER TOURED
| | |
| --- | --- |
| ID#: | 114081 |
| Listing Type: | Standard |
| Model: | ETC 24 X 2.4K SENSOR PACK CEM3 |
| Manufacturer: | ETC |
| Condition: | GOOD (7-8) |
| Shipping Info: | 0.00 lbs., |
| Seller's Location: | PQ, Canada |
| Updated: | March 09, 2019 |
| M.S.R.P.: | $0.00 |
| Offered at: | $4,100.00 |
To purchase or list using the services of SoundBroker.com, you must be a member of SoundBroker.com and agree to our terms and conditions. If you are a VIP-Loyalty Club Member and feel a listing is priced too high, please contact us to make a fair counteroffer (unfortunately, due to the nature of the economy, SoundBroker.com does not accept low offers from our Gold Members). Click here for details on becoming a VIP-Loyalty Club Member.

All listings on SoundBroker.com are subject to change &/or cancellation without notice. All items listed are pre-owned and priced per unit unless noted in the description. SoundBroker.com reserves the right to accept or decline any listing or purchase.
---