(Celebrating our 20th anniversary linking buyers and sellers)
MEYER SOUND 650-P DUAL 18" POWERED SUBWOOFER
[PRICED PER UNIT - 1 AVAILABLE AT TIME OF LISTING]
Viewed 913 times
Click on thumbnail to enlarge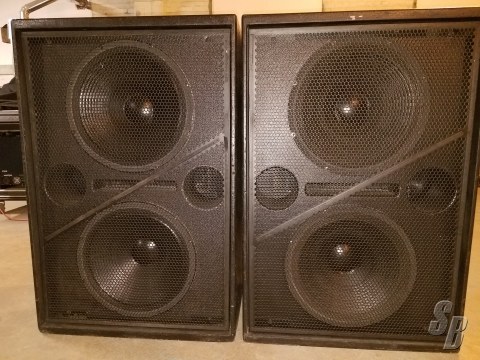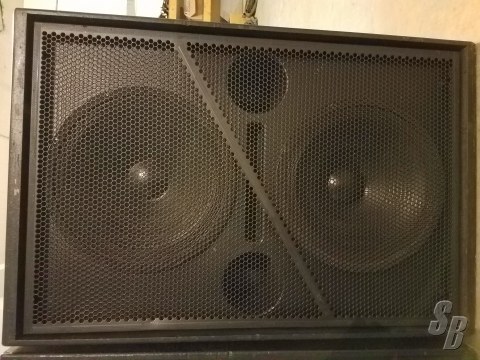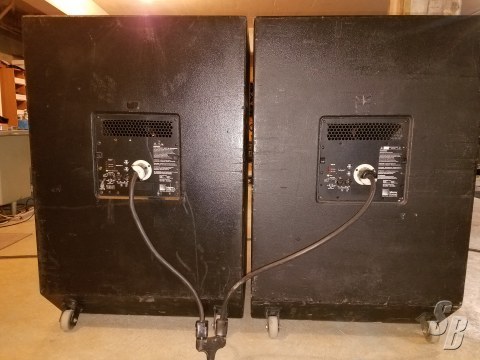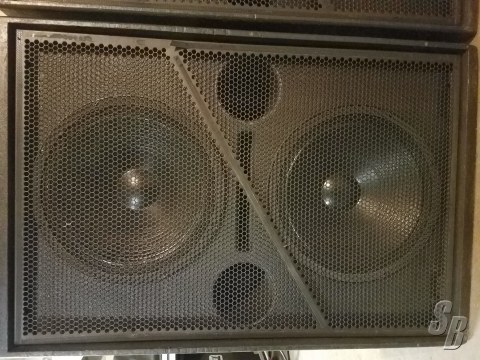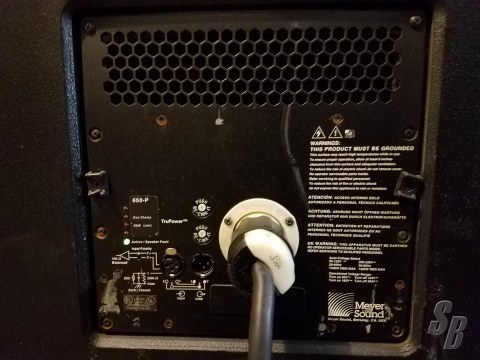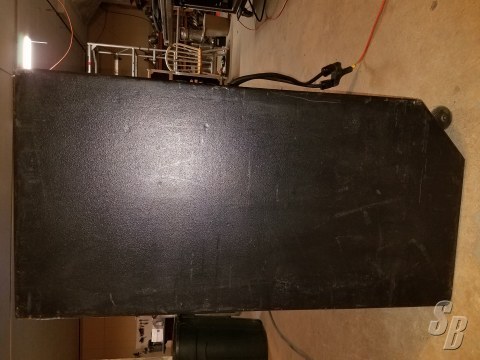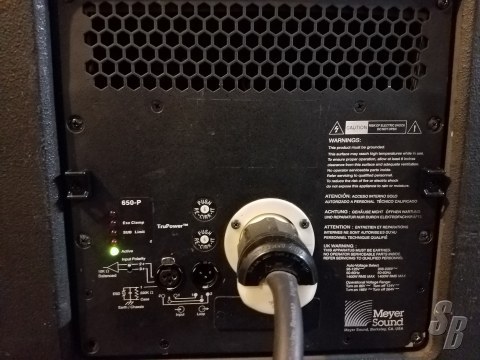 /
MEYER SOUND 650-P DUAL 18" POWERED SUBWOOFER
[PRICED PER UNIT - 1 AVAILABLE AT TIME OF LISTING]



MEYER SOUND 650-P (YOM: ?) (S#: 99481550, 97272107) GOOD (7-8)

FEATURES: FOR SALE: 1 PAIR OR 2 (TWO) INDIVIDUAL - MEYER SOUND 650-P DUAL 18" SUBWOOFER. (PRICE LISTED IS FOR TWO MEYER 650-P SUBWOOFER PLUS FREE SHIPPING) ALL DRIVERS AND AMPLIFIERS HAVE BEEN VISUALLY AND SOUND CHECKED. AMPLIFIER MODULES RECENTLY SERVICED BY MEYER SOUND. SUBS HAVE BEEN USED AT AN INDOOR VENUE SINCE 2011. NORMAL WEAR AND TEAR ON THE CABINETS. THESE WILL SHIP ON 1 - 48" X 48" PALLETS THAT WILL WEIGH 600 POUNDS. WE HAVE A TOTAL OF FOUR OF THESE FOR SALE, BUT THIS LISTING IS FOR TWO. THE CABINETS PICTURED ARE THE TWO CABINETS YOU WILL RECEIVE. #99481550, #97272107

EXTRAS: NONE

MODIFICATIONS: NONE

HISTORY: IN CONCERT VENUE SINCE 2011. AGE UNKNOWN.

COMMENTS: NONE

THIS UNIT WAS NEVER TOURED

SEE ALL MEYER SOUND LISTINGS ON SOUNDBROKER.COM CLICK HERE.

WWW.SOUNDBROKER.COM CELEBRATING OUR 20TH ANNIVERSARY LINKING BUYERS AND SELLERS TOGETHER SINCE 1997 FOR NEW AND USED PROFESSIONAL AUDIO, LIGHTING, STAGING, PROJECTORS, AND VIDEO EQUIPMENT.
| | |
| --- | --- |
| ID#: | 94971 |
| Listing Type: | Standard |
| Model: | 650-P |
| Manufacturer: | MEYER SOUND |
| Condition: | GOOD (7-8) |
| Shipping Info: | 600.00 lbs., 48 X 48 X 50 |
| Seller's Location: | SD, USA |
| Updated: | January 18, 2017 |
| M.S.R.P.: | $0.00 |
| Asking Price: | SOLD |
To purchase or list using the services of SoundBroker.com, you must be a member of SoundBroker.com and agree to our terms and conditions. If you are a VIP-Loyalty Club Member and feel a listing is priced too high, please contact us to make a fair counteroffer (unfortunately, due to the nature of the economy, SoundBroker.com does not accept low offers from our Gold Members). Click here for details on becoming a VIP-Loyalty Club Member.

All listings on SoundBroker.com are subject to change &/or cancellation without notice. All items listed are pre-owned and priced per unit unless noted in the description. SoundBroker.com reserves the right to accept or decline any listing or purchase.
---