(Celebrating our 20th anniversary linking buyers and sellers)
ID # 96241 CURRENT CATEGORY - SPEAKERS
EAW KF650ISR
[PRICED PER UNIT - 6 AVAILABLE AT TIME OF LISTING]
Viewed 1360 times
Click on thumbnail to enlarge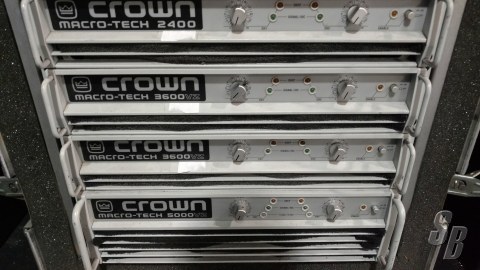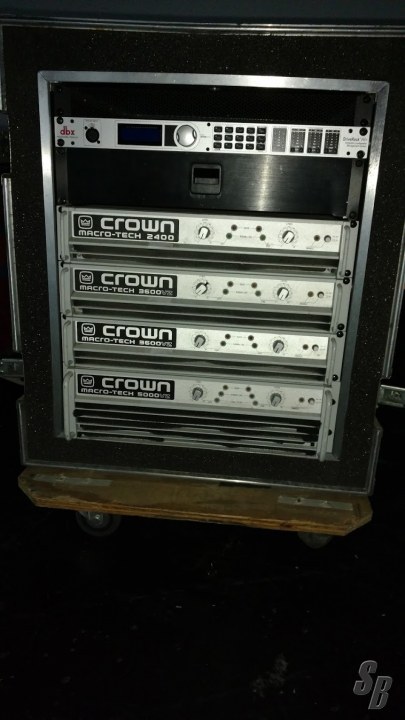 /
EAW KF650ISR
[PRICED PER UNIT - 6 AVAILABLE AT TIME OF LISTING]




EAW KF650ISR (YOM: 2000) (S#: ? VARIES) AVERAGE FOR AGE (6-7)

FEATURES:
A 3-WAY FULL RANGE SYSTEM IN A VENTED TRAPEZOIDAL ENCLOSURE.

INCLUDES -
* A 15-IN WOOFER IN A WAVE GUIDE CAVITY WITH ARC™ DEVICE,
* A HORN-LOADED 10-IN MIDRANGE CONE AND
* A 2-IN EXIT COMPRESSION DRIVER MOUNTED COAXIALLY IN THE WAVE GUIDE CAVITY ON A 60 X 45 CONSTANT DIRECTIVITY HORN.
* POWERING MODE IS SWITCHABLE: BIAMPLIFIED (PASSIVE MF/HF CROSSOVER) OR TRIAMPLIFIED.

APPLICATIONS
THE KF650E VIRTUAL ARRAY SYSTEM'S TRUE 3-WAY DESIGN DRAMATICALLY IMPROVES THE QUALITY OF VOCAL REPRODUCTION WHILE ITS CONE-DRIVEN MIDRANGE HORN AND HORN LOADED WOOFER EXTEND PATTERN CONTROL INTO THE LOWER OCTAVES. UNIVERSAL SUSPENSION HARDWARE (FLYTRACK WITH INTEGRAL 3/8"-16 MOUNTING POINT) SUPPORTS PERMANENT OR PORTABLE APPLICATIONS.

NOTE:
PRICED PER SPEAKER. IF PURCHASED IN PAIRS, A ROAD CASE WILL BE INCLUDED. I CAN BUILD COMPLETE PA SYSTEMS WITH SB 250 SUBS, AMP RACKS AND PROCESSING. PLEASE INQUIRE.
*AS IS WHERE IS*

MODIFICATIONS: NL8 CONNECTORS

HISTORY: RENTAL FLEET

COMMENTS: AVERAGE AGE AND CONDITION

THIS UNIT WAS NEVER TOURED

WWW.SOUNDBROKER.COM CELEBRATING OUR 20TH ANNIVERSARY LINKING BUYERS AND SELLERS TOGETHER SINCE 1997 FOR NEW AND USED PROFESSIONAL AUDIO, LIGHTING, STAGING, PROJECTORS, AND VIDEO EQUIPMENT.
| | |
| --- | --- |
| ID#: | 96241 |
| Listing Type: | Standard |
| Model: | KF650ISR |
| Manufacturer: | EAW (Eastern Acoustics Works) |
| Condition: | AVERAGE FOR AGE (6-7) |
| Shipping Info: | 140.00 lbs., 34X20X20 |
| Seller's Location: | CA, USA |
| Updated: | February 27, 2017 |
| M.S.R.P.: | $0.00 |
| Asking Price: | SOLD |
To purchase or list using the services of SoundBroker.com, you must be a member of SoundBroker.com and agree to our terms and conditions. If you are a VIP-Loyalty Club Member and feel a listing is priced too high, please contact us to make a fair counteroffer (unfortunately, due to the nature of the economy, SoundBroker.com does not accept low offers from our Gold Members). Click here for details on becoming a VIP-Loyalty Club Member.

All listings on SoundBroker.com are subject to change &/or cancellation without notice. All items listed are pre-owned and priced per unit unless noted in the description. SoundBroker.com reserves the right to accept or decline any listing or purchase.
---