(Celebrating our 20th anniversary linking buyers and sellers)
ID # 88385 CURRENT CATEGORY - SPEAKERS
EAW 740 SYSTEM W/QSC PLD AMPS
[PRICED PER UNIT - 1 AVAILABLE AT TIME OF LISTING]
Viewed 5997 times
Click on thumbnail to enlarge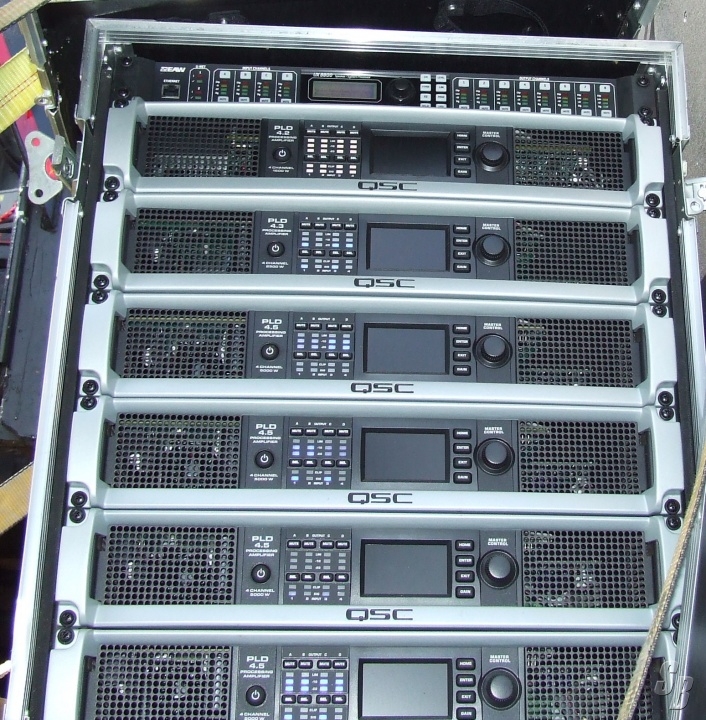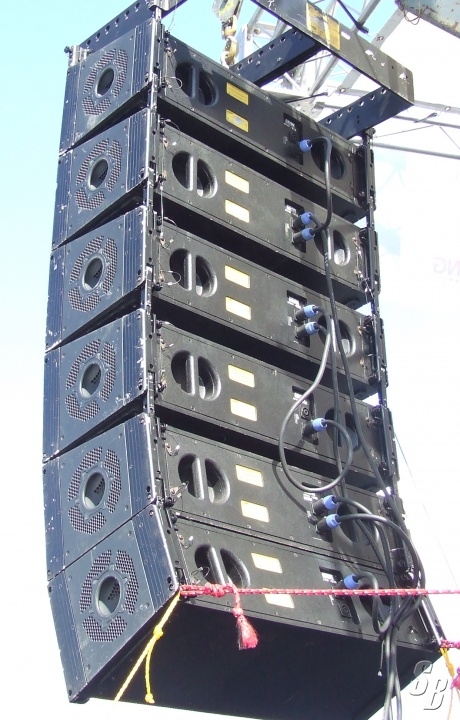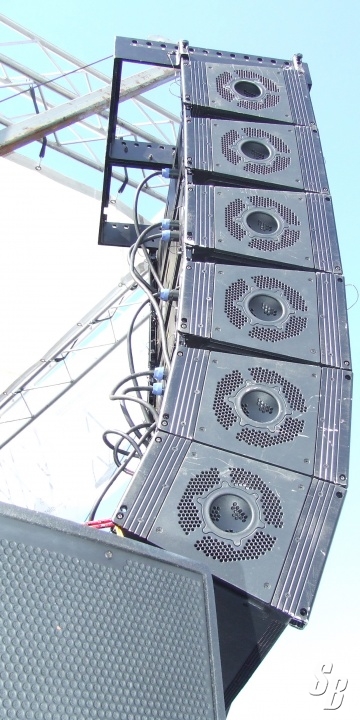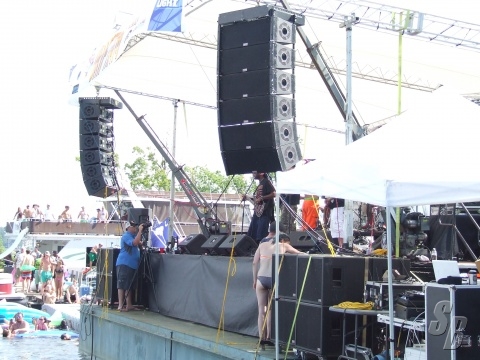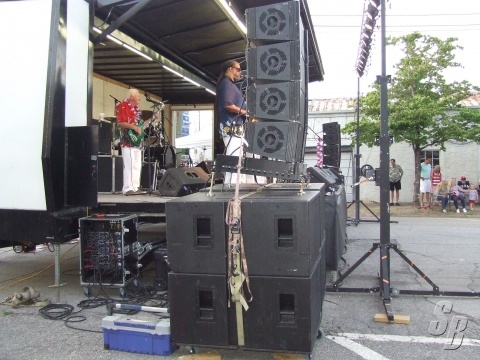 /
EAW 740 SYSTEM W/QSC PLD AMPS
[PRICED PER UNIT - 1 AVAILABLE AT TIME OF LISTING]





FOR SALE: EAW 740 SYSTEM W/QSC PLD AMPS

FEATURES:
- 12 EA. EAW 740 TOPS
- 2 EA. EAW FLYBARS
- 2 EA. EAW GROUND STACK KITS
- 8 EA. EAW SB 2001 SUBS
- 4 EA. CASTER PLATES FOR SUBS
- 12 EA. QSC PLD 4 CHANNEL AMPS, YOU CAN RUN 8 TOPS AND 4 SUBS PER SIDE
- 2 EA. EAW PROCESSORS
- 2 EA. AMP RACKS WITH POWER DISTROS
- SPEAKER CABLES AND AMP RACK CABLES
- FOB, SC

COMMENTS: THE RIG IS 16 MONTHS OLD. IT HAS BEEN USED 11 TIMES. MARCH OF 2015 EVERYTHING LISTED WAS BRAND NEW AND USED THE FIRST TIME.

MODIFICATIONS: NONE

ABOUT EAW KF740:
THE KF740 LINE ARRAY SYSTEM IS OPTIMIZED FOR THE WIDEST POSSIBLE RANGE OF TOURING AND INSTALLATION APPLICATIONS. WITH OUTPUT CAPABILITIES RESEMBLING THE MUCH LARGER KF760 AND A FOOTPRINT AND WEIGHT SIMILAR TO THE KF730, THE KF740 IS THE IDEAL SOLUTION FOR A WIDE VARIETY OF APPLICATIONS. SEE MORE INFO DIRECT FROM EAW

LOOKING FOR MORE EAW? SEE ALL EAW LISTINGS ON SOUNDBROKER.COM CLICK HERE

WWW.SOUNDBROKER.COM LINKING BUYERS AND SELLERS TOGETHER SINCE 1997 FOR NEW AND USED PROFESSIONAL AUDIO, LIGHTING, STAGING, PROJECTORS, AND VIDEO EQUIPMENT.
| | |
| --- | --- |
| ID#: | 88385 |
| Listing Type: | Standard |
| Model: | KF740 |
| Manufacturer: | EAW (Eastern Acoustics Works), QSC |
| Condition: | SUPERB (8-9) |
| Shipping Info: | 0.00 lbs., |
| Seller's Location: | SC, USA |
| Updated: | March 25, 2017 |
| M.S.R.P.: | $0.00 |
| Asking Price: | SOLD |
To purchase or list using the services of SoundBroker.com, you must be a member of SoundBroker.com and agree to our terms and conditions. If you are a VIP-Loyalty Club Member and feel a listing is priced too high, please contact us to make a fair counteroffer (unfortunately, due to the nature of the economy, SoundBroker.com does not accept low offers from our Gold Members). Click here for details on becoming a VIP-Loyalty Club Member.

All listings on SoundBroker.com are subject to change &/or cancellation without notice. All items listed are pre-owned and priced per unit unless noted in the description. SoundBroker.com reserves the right to accept or decline any listing or purchase.
---