(Celebrating our 20th anniversary linking buyers and sellers)
ID # 95701 CURRENT CATEGORY - HOIST
1/2 TON STAGEMAKER MOTORS (HOISTS) IN CASE
[PRICED PER UNIT - 6 AVAILABLE AT TIME OF LISTING]
Viewed 986 times
Click on thumbnail to enlarge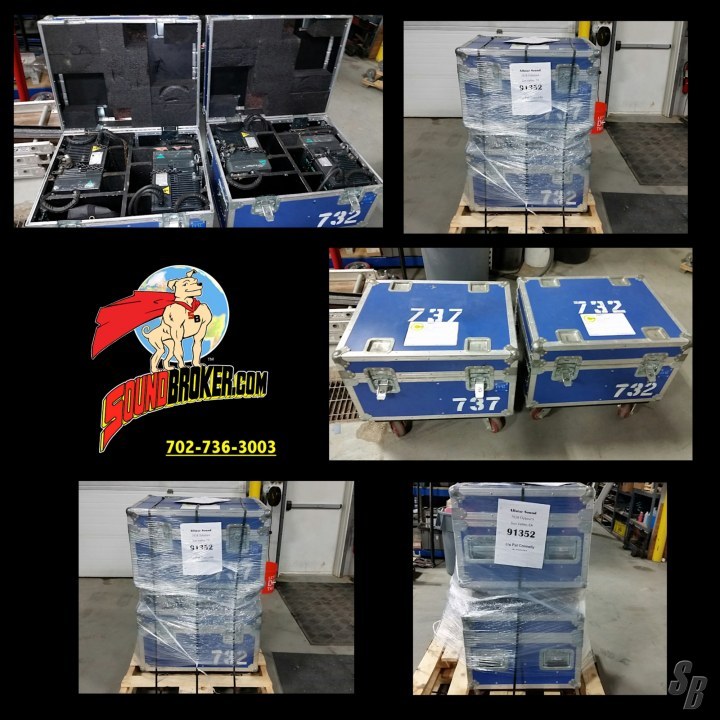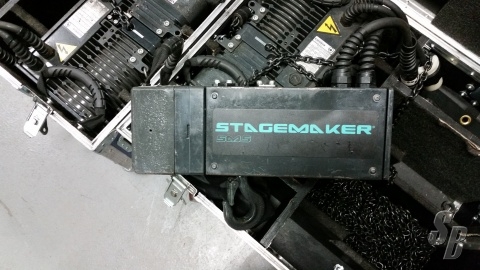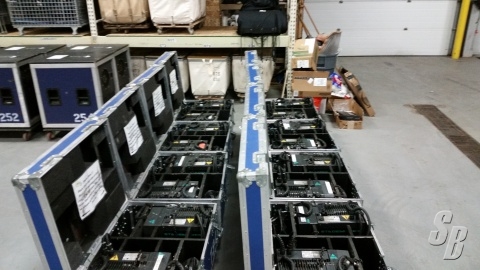 /
1/2 TON STAGEMAKER MOTORS (HOISTS) IN CASE
[PRICED PER UNIT - 6 AVAILABLE AT TIME OF LISTING]




STAGEMAKER 1/2 TON HOIST (YOM:SEE BELOW) (S#: TBD) GOOD (7-8)

*** (PRICED INDIVIDUALLY AND SOLD AS A PAIR IN A CASE) *
*IN OTHER WORDS MUST BUY TWO OR MORE IN PAIRS OF TWO ONLY.*

FEATURES:
I AM SELLING EIGHT PAIRS OF 1/2 TON STAGEMAKER MOTORS THAT HAVE NEVER TOURED.

MOTOR CONTROL IS (P14) AND PICKLE CONNECTOR IS (2413 L14-20) POWER- THREE PHASE 208/120 WITH 60FT OF CHAIN ON FIFTEEN MOTORS AND 50FT OF CHAIN ON ONE.

EIGHT OF THESE MOTORS WERE PURCHASED IN 2007 AND THE OTHER EIGHT WERE PURCHASED IN 2009.

ALL THESE MOTORS INCLUDE (MT CASES) TWO MOTORS PER CASE AND HAVE BEEN RECENTLY GONE THROUGH AND ALL THE OLD RESIN CHAIN GUIDES HAVE BEEN REPLACE WITH THE NEW UP TO DATE CAST CHAIN GUIDES ALSO ALL THE CHAINS HAS BEEN VISUALLY INSPECTED.

PLEASE NOTE: THE MOTORS WILL NEED TO BE LOAD TESTED AND CERTIFIED

MFG SPECS WEB PAGE LINK



EXTRAS:
THEY ALL COME WITH CHAIN BAGS AND CASE PER TWO HOIST

MODIFICATIONS:
UP GRADED CHAIN GUIDES AND REPLACED ALL BAD CHAIN

HISTORY:
NEVER TOURED USED FOR CORPORATE EVENTS LOCALLY

COMMENTS:
THESE ARE LIGHT WEIGHT HOISTS THEY WORK AND PERFORM GREAT THERE WAS A PROBLEM WITH THE OLD RESIN CHAIN GUIDES BUT THEY ALL HAVE SINCE BEEN REPLACED WITH THE NEW UP TO DATE CAST CHAIN GUIDES.

THIS UNIT WAS NEVER TOURED

BUYER REPRESENTS THAT BUYER IS KNOWLEDGEABLE HOW TO OPERATE AND USE THESE HOISTS AND AGREES TO HOLD SOUNDBROKER HARMLESS FROM ANY LIABILITY RESULTING FROM USE OF THESE HOISTS. IT IS ALSO AGREED THAT BUYER WILL HAVE THESE HOISTS RE-CERTIFIED BY AUTHORIZED CM LODESTAR VENDOR BEFORE USING THEM.

WWW.SOUNDBROKER.COM CELEBRATING OUR 20TH ANNIVERSARY LINKING BUYERS AND SELLERS TOGETHER SINCE 1997 FOR NEW AND USED PROFESSIONAL AUDIO, LIGHTING, STAGING, PROJECTORS, AND VIDEO EQUIPMENT.
| | |
| --- | --- |
| ID#: | 95701 |
| Listing Type: | Standard |
| Model: | SM5 |
| Manufacturer: | STAGEMAKER |
| Condition: | GOOD (7-8) |
| Shipping Info: | 277.00 lbs., |
| Seller's Location: | MI, USA |
| Updated: | March 20, 2017 |
| M.S.R.P.: | $0.00 |
| Asking Price: | SOLD |
To purchase or list using the services of SoundBroker.com, you must be a member of SoundBroker.com and agree to our terms and conditions. If you are a VIP-Loyalty Club Member and feel a listing is priced too high, please contact us to make a fair counteroffer (unfortunately, due to the nature of the economy, SoundBroker.com does not accept low offers from our Gold Members). Click here for details on becoming a VIP-Loyalty Club Member.

All listings on SoundBroker.com are subject to change &/or cancellation without notice. All items listed are pre-owned and priced per unit unless noted in the description. SoundBroker.com reserves the right to accept or decline any listing or purchase.
---