ID # 64765 CURRENT CATEGORY - SPEAKERS
NEVER USED-MEYER UPA-1P IN FACTORY BOX
[PRICED PER UNIT - 4 AVAILABLE AT TIME OF LISTING]
Viewed 1371 times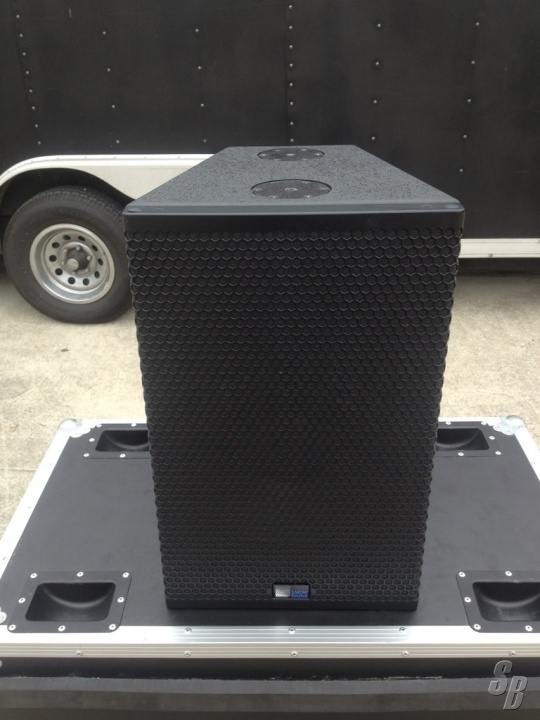 Asking Price:
SOLD
Inquire About Sold Listing
View Similar Listings
NEVER USED-MEYER UPA-1P IN FACTORY BOX
[PRICED PER UNIT - 4 AVAILABLE AT TIME OF LISTING]



MEYER SOUND UPA-1P (YOM: 2011) (S#: TBA) LIKE NEW (9-10) IN ORIGINAL BOX HAVE NEVER BEEN USED.

FEATURES: UPA-1P POWERED SPEAKERS

EXTRAS: ORIGINAL POWERCON CABLES INCLUDED
MEYER FLY MOUNTS ARE ALSO INCLUDED

MODIFICATIONS: NO MODIFICATIONS

HISTORY: NEW / NEVER USED.
PURCHASED FOR LARGE INSTALLATION NEVER INSTALLED
THESE SPEAKERS HAD THE FLY MOUNTS INSTALLED
WILL BE REMOVED FOR SHIPPING

COMMENTS: BOUGHT FOR A INSTALL THAT WENT SOUTH. THESE HAVE NEVER BEEN USED.

THIS UNIT WAS NEVER TOURED
| | |
| --- | --- |
| ID#: | 64765 |
| Listing Type: | Standard |
| Model: | UPA-1P |
| Manufacturer: | MEYER SOUND |
| Condition: | LIKE NEW (9-10) |
| Shipping Info: | 0.00 lbs., |
| Seller's Location: | FL, USA |
| Updated: | October 10, 2012 |
| M.S.R.P.: | $0.00 |
| Asking Price: | SOLD |
---
To purchase or list using the services of SoundBroker.com, you must be a member of SoundBroker.com and agree to our terms and conditions. If you are a VIP-Loyalty Club Member and feel a listing is priced too high, please contact us to make a fair counteroffer (unfortunately, due to the nature of the economy, SoundBroker.com does not accept low offers from our free Gold Members). Click here for details on becoming a VIP-Loyalty Club Member.

All listings on SoundBroker.com are subject to change &/or cancellation without notice. All items listed are pre-owned and priced per unit unless noted in the description. SoundBroker.com reserves the right to accept or decline any listing or purchase.